At one tailgate early in football season, (a time when short sleeves and the warmth of the sun were not just distant memories), I heard my peer adviser excitedly say over and over again, "These are my PA kids! They're dating!" as she pointed to my boyfriend and I. She was not shy about her excitement that a romance had been budding in her PA group since Wildcat Welcome, and it made me and Xavier blush. As we've made memories sitting on the rocks by the lake, getting late-night milkshakes at Fran's and exploring Chicago together, I've wondered about the other love stories that blossomed here at Northwestern. In the spirit of Valentine's Day, I've begun this series to highlight some of the Northwestern romances that have turned into a happily ever after. This installment features Jennifer (Medill '94, cKSM '09, Kellogg '15) and Al (WCAS '92) Murillo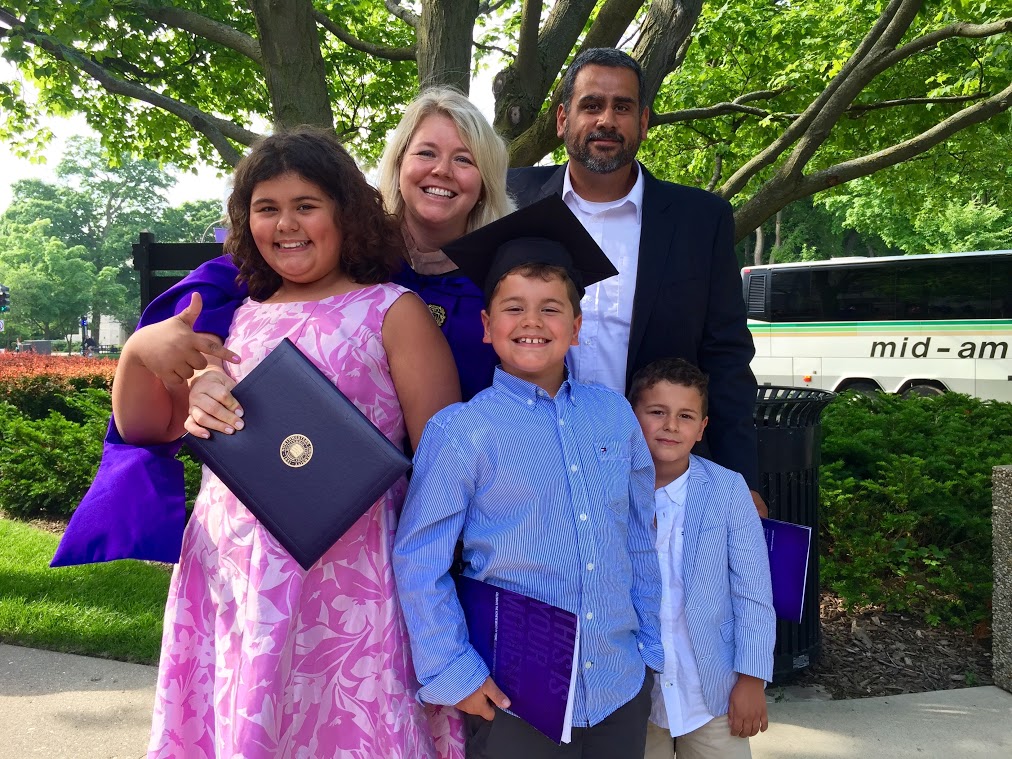 Jennifer and Al's love story began on Valentine's Day 25 years ago when they went on a blind date to Jennifer's sorority formal, which was not what Al originally had planned for the holiday.
"I'm just gonna tell it like it is," Al said. "I don't believe in lying." That Valentine's Day was supposed to be his anniversary with another girl he had dated, so naturally, he planned to drink all night and sleep it off on Valentine's Day.
Then, a friend he worked with as a lifeguard at SPAC approached him with the idea for a blind date. "Hey, you're tall, she's tall," she said. "Why don't you guys go out to this formal thing?"
"At first I was noncommittal," Al said, "but then I got back to the dorm [after work] and I thought that's probably a better plan than what I had in store. So I called her back and I said 'Okay, I'll bite the bullet and I'll say yes.'"
The date started off rocky when they took a group photo at Chi Omega, Jen's sorority house. "Jen put her arm around me, but I wasn't expecting it, so I just kind of reflexively jumped away. She didn't take that as a good sign," Al said.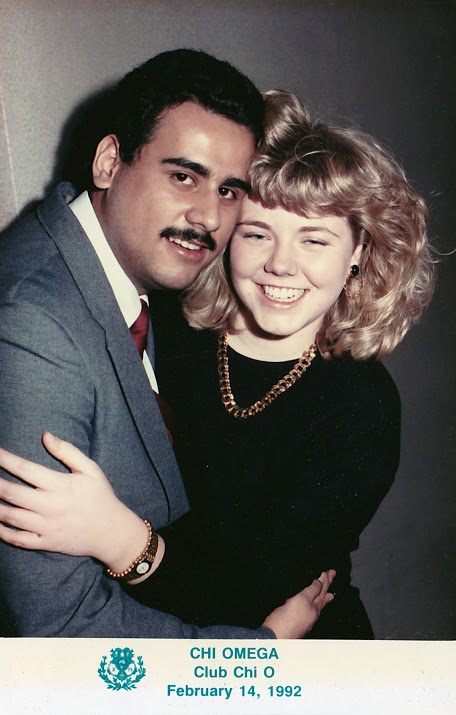 The moment they clicked was when Jennifer learned about Al's love for Anne of Green Gables. "That was the moment where I said this might be more than an interesting date," Jennifer said.
Jennifer and Al continued to make simple but happy memories at Northwestern, like sitting on the rocks on the lakefill and having picnics with stolen dining hall food. "We were poor college students, so we took a bunch of napkins, raided the cafeteria and would go out for picnics," Al said.
They also made memories during major Northwestern traditions. Jennifer was a Dillo Day chair, and the concerts were moved inside that year due to rain, which meant Northwestern students were not very happy with those in charge.
"There were a lot of angry students who were yelling at me and the other people who were working at Dillo Day," Jennifer said. "I remember Al found me that day and helped me deal with the crowd. He had my back."
"I was kind of like the bodyguard," Al said.
They acknowledged that it can often be difficult for couples who meet in college to stay together. "But some people can get lucky and they can find the right person," Al said. "If you find the right person, it's not so hard, and frankly it was kind of easy."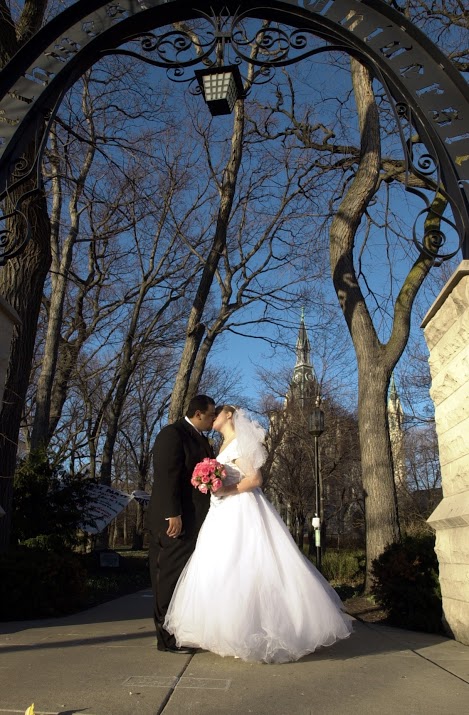 Their last piece of advice was for students to enjoy their time at Northwestern while they have it. "When you blink, you're going to be having this conversation with someone and wondering where the time went," Al said.