This is part three of a series called "Wildcat Love," where NBN reporter Elizabeth Guthrie collects and shares the stories of couples who found love during their time at Northwestern. To read parts 1 and 2, click here. In this edition of Wildcat Love, Elizabeth speaks with Bob Frazin, who graduated from Northwestern in 1959, about the Wildcat love of his life, Penny.
Bob and his late wife Penny had a beautiful life together, with a marriage of 55 years that included three kids and four grandchildren. Penny passed away in May 2016, but Bob has continued to share their love story. Bob graduated from Northwestern in 1959, when he went on to attend graduate school in Cincinnati. Penny transferred to the University of Cincinnati after two years as an undergraduate at Northwestern to stay with Bob.
"We met, I had seen her at something, and about three or four months later I called her for a date to go to a fraternity party," Bob said. "She said, 'I don't know you!' I said, 'I know you don't know me.' And then we got to know each other very quickly."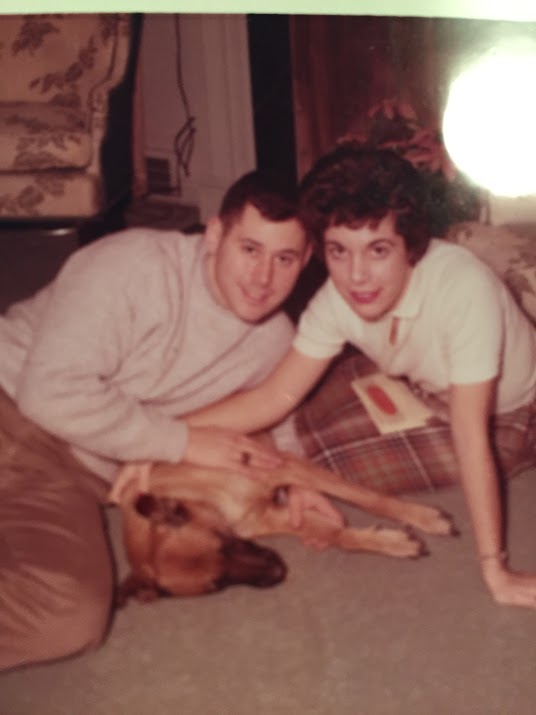 "On our first date I absolutely fell in love with her," Bob said. "I don't know if she fell in love with me, but that was it [for me]."
Bob and Penny "lavaliered" after about a month of dating.
"Lavaliered means that she's not going to date anybody else and neither am I," Bob said. "It also meant that his fraternity brothers serenaded [Penny and her sorority sisters] in front of her sorority house."
After they lavaliered, they dated for five years, and in that time, they made many happy memories.
"We had [a lot of] coffee dates, only I didn't drink coffee," Bob said. "I would have Coca-Cola."
They went to parties and football games together, and after games, they'd get pitchers of beers on Howard Street with Bob's roommate and his girlfriend. The women didn't drink beer, which left it all to Bob and his roommate.
"So you can imagine how sloshed we were after each one of us drinking a pitcher of beer," Bob said.
Bob and Penny also had the traditional Northwestern experiences together: meeting each other at the rock, studying in Deering library for the courses they took together.
"I would go over material with her for an exam, and she would get a higher grade than I did," Bob said. "She was very intelligent–extremely intelligent–and so we had a wonderful life together."
When the freezing Chicago winter was over, Bob and Penny took advantage of the Lake Michigan beach. "I loved when May came along. You could go to the beach and lay in the sand," he said.
They didn't just enjoy Northwestern while they were there; they carried the knowledge they learned there with them, and applied it to all aspects of life, including their relationship.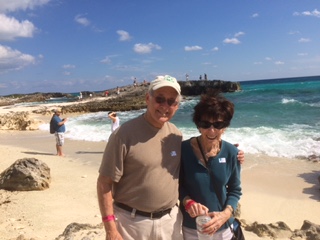 "Northwestern really prepared us in terms of our relationship with each other," Bob said. "It prepared us in terms of understanding different human beings. We absolutely loved Northwestern. It was our life. I was very lucky to meet my wife there."
Bob also had some wisdom for current young Northwestern couples. "You've gotta be very, very patient with each other," he said. "You've gotta know that your counterpart has the same rights and probably the same intellect that you have, and you've gotta respect that, and you've gotta realize that if you wanna build a future together you have to be kind to each other. This is your best friend."
"It was, what can I tell you, meant to be," Bob said of his love story with Penny. "Certain things in life are meant to be, and it was meant to be."