This is part two of a series called "Wildcat Love," where NBN reporter Elizabeth Guthrie collects and shares the stories of couples who found love during their time at Northwestern. To read part 1, click here. In this edition of Wildcat Love, Elizabeth speaks to Ben and Robin Johnson, who graduated from Northwestern together in 1992.
Ben and Robin's now 27-year love affair began as an innocent first encounter in the Hinman dining hall. Ben didn't catch Robin's eye at first, but his jacket did.
"He had a really sweet pullover corduroy jacket that I was always planning to steal, as he would just leave it alone in the cafeteria," Robin said. "But I never got that opportunity because he had this girlfriend who was always sitting there guarding the jacket."
Robin took some time off school, and when she came back, she happened to move into the same apartment building as Ben.
"All of my roommates had a crush on Robin," Ben said. "Me included."
Ben helped Robin whenever he could, offering to move furniture or lay down boric acid to kill roaches in her apartment.
"He was [always] just kind of hanging around," Robin said.
"I was too dorky to actually ask her out on a real date," Ben added. Eventually, he worked up the courage to ask her out on an adult date.
"We had some friends who washed dishes at a sorority, and they somehow came into possession of a whole bunch of frozen hamburgers," Robin said. "So they had a giant barbecue and that was our first official date."
"We were walking back to our apartments and kissed, and the rest is history," Ben said.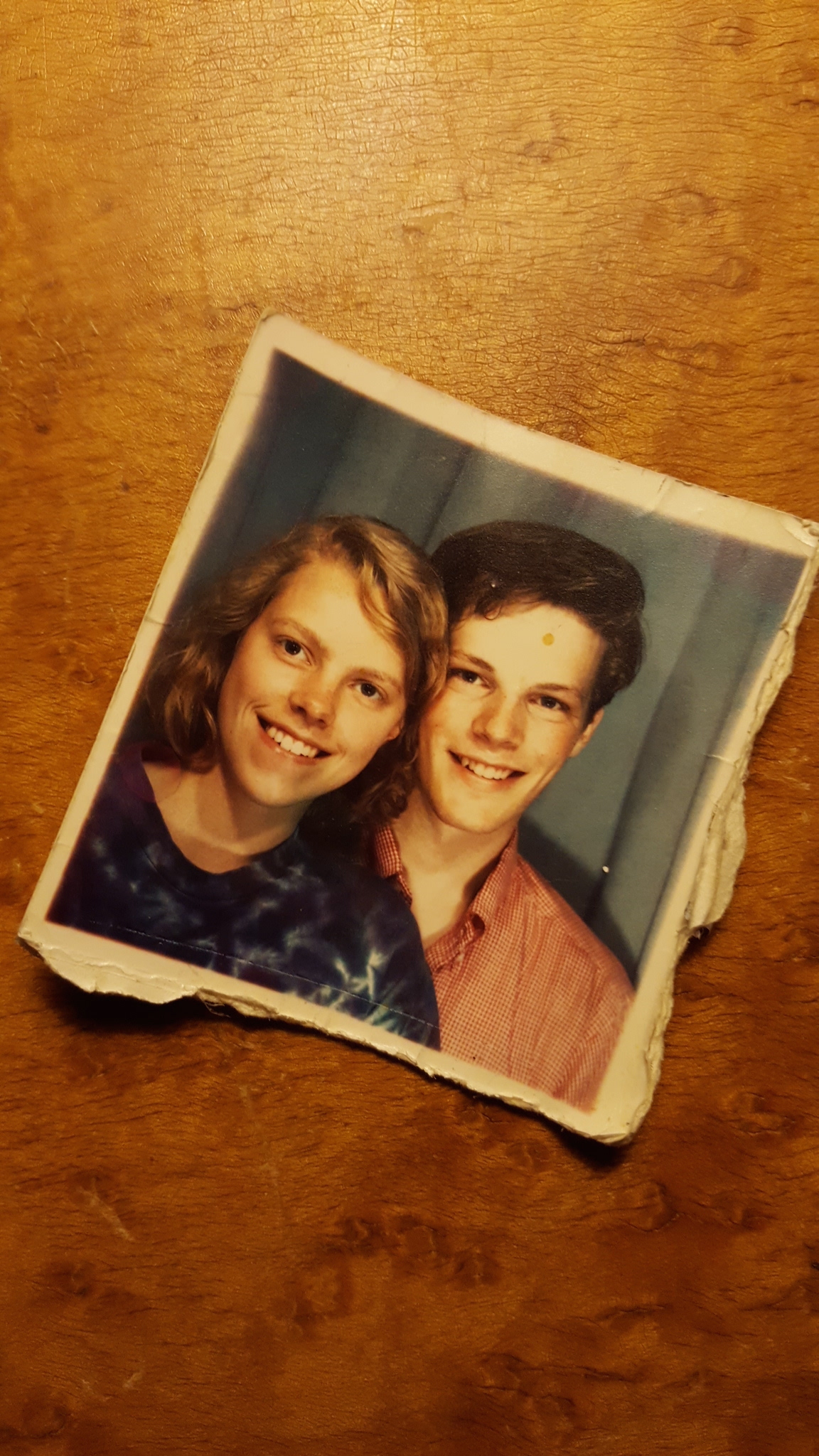 According to Robin, they were "disaffected youth," so many of the Northwestern traditions they participated in were "off-campus traditions," as Ben would call them.
One of these off-campus traditions was a party called 'Jesus Rises,' which was held every Easter weekend for at least a decade.
As they reminisced, Robin mentioned a type of party that most current Northwestern students are all too familiar with: "Those basement parties were really the best," she said.
Like most couples, Robin and Ben dealt with hardships amongst all the college fun.
"At one point Ben wanted to break up with me," Robin recalled. "Actually, a couple of guys had asked me out right before he wanted to break up with me, so I was sort of like, 'I would prefer not to break up, but if you want to, just know I'm not going be around. So think hard.'"
Then, Ben realized he didn't really want to break up after all.
Robin and Ben went on to get married in 1994, two years after graduating from Northwestern. They began having kids a few years later, and they now have a beautiful family with their sons Tucker and Cyrus and their dog Pico. Tucker followed in his parents footsteps and now attends Northwestern.
In spite of the difficulties they sometimes faced as a couple, Robin believes that meeting her husband in college ultimately made things easier. "In many ways, if you have met someone that you care deeply about in college, it is easier to commit to them and then develop as adults together," she said.
Ben offered a word of advice for young Northwestern couples – he believes one of the most important things for young couples to do is "prioritizing the relationship over career, because truly, relationships are the most important thing, and everything else will fall into place if your relationships are good."