New Yorkers and Chicagoans don't always agree when it comes to food. Despite the age-old pizza dispute, the two cities now share one ingredient: Spoon University. Cooked up just four years ago at Northwestern, Spoon was recently bought by Scripps Network (owner of the Food Network) for $10 million.
The deal showed School of Communication junior Lauren Goldstein, director of partnerships and special projects at Spoon NU, what modern journalism can do. "I think you hear over and over again, 'Journalism is dead, print is dead,' and it's like, well, journalism isn't dead," she said. "Old, boring journalism is dead. People don't want to read really formal restaurant reviews. They want to feel like it's coming from their friend or someone they trust."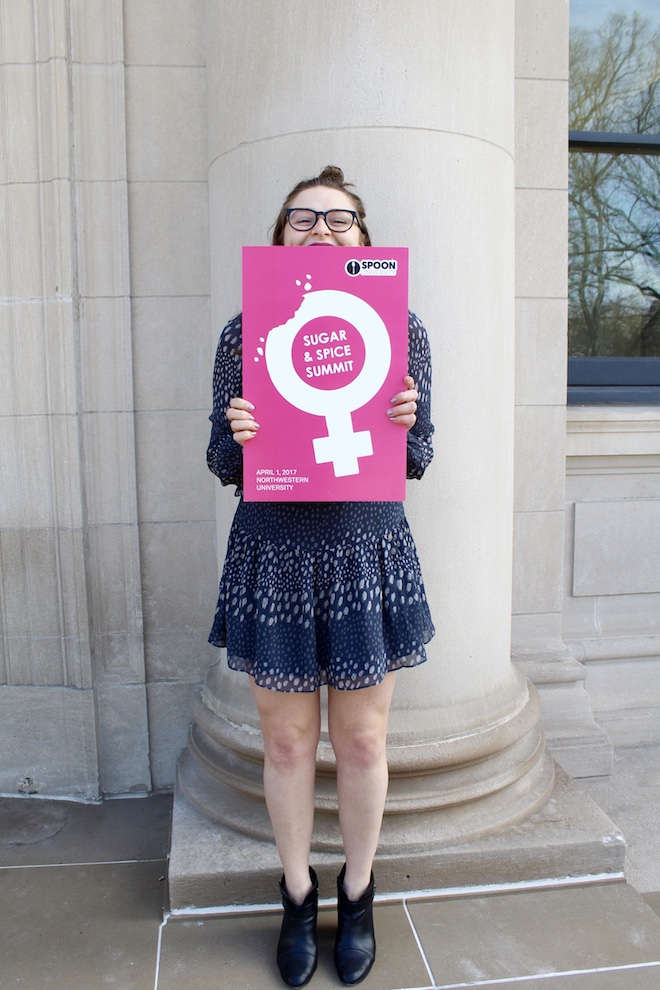 Spoon is a food and lifestyle guide by the students and for the students. It may have begun on South Campus, but its headquarters soon made the move to Manhattan, and its 244 chapters reach university students from Berkeley to Boston.
"One key, differentiating factor is that the people who are creating content for Spoon are also the people who are in our audience," said national Community Operations Manager Andrea Kang. "We are able to give that opportunity to the people themselves and say, 'Hey, you know your own story; you know what's valuable to you. Here's a pen and paper – metaphorically online – go out and tell your story.'"
From eye-catching Instagram posts to online articles, Spoon allows its contributors creative autonomy for the most part. Its "Secret Sauce" members-only website offers some guidance: GIF-seasoned tricks of the marketing, writing and photographing trades.
Kang's community team works to shape these skillsets into both national and personal brands. "I think being part of Spoon is about being excited to learn, being excited to connect with other people who also want to learn, being excited to connect with people who share your love of food and health, and exploring what it means to live as a young person, and hear about it from other young people just like you," she said. "And kind of … transcend all the traditional rules."
In college, Kang said, classes, resume-building and job-hunting added up to make the system feel overwhelming. The millennial mindset of Spoon seeks to "skip all the rules" and allow students to build something outside of conventional media. Spoon NU Executive Director Mariel Falk wants to continue breaking the mold beyond how-tos and hacks.
"To pigeonhole ourselves and only say we're going to be a recipe base for people to think of cool things to make in their college microwaves would be not doing Spoon justice," she said. "We could really be that voice for that college food experience that's way more than just what you can make in your dorm room."
When Spoon co-founders Sarah Adler (Medill '13) and Mackenzie Barth (Comm '13) returned to Northwestern after studying abroad, their original goal was just that. Moving off campus meant learning to cook, which lead to a publication aimed at tackling a newfound culinary challenge.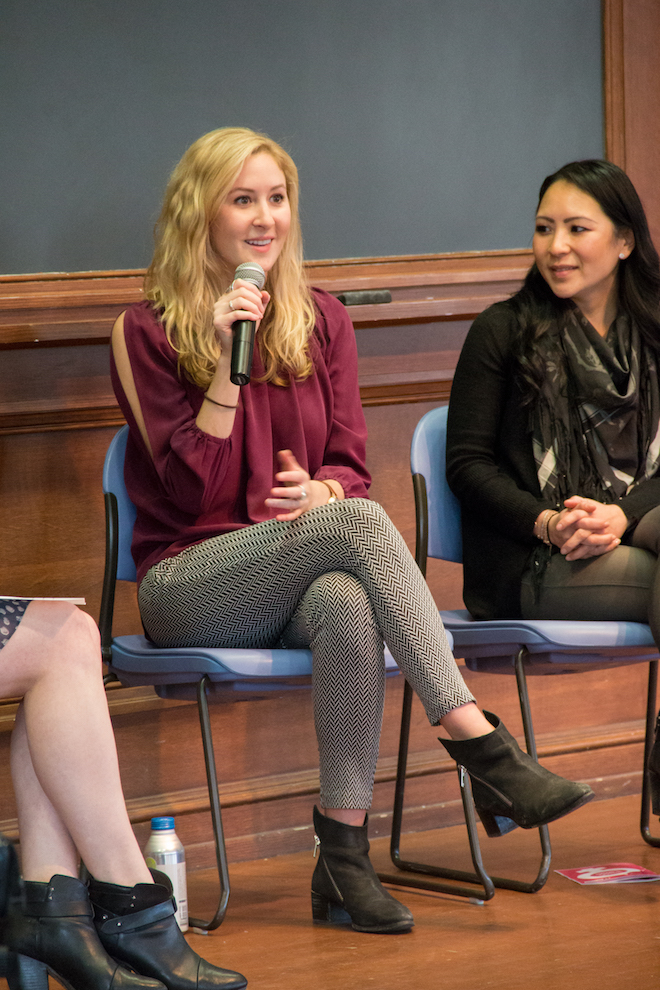 "Starting off, we had a huge meeting in one of the Medill buildings and basically kicked it off with a big brainstorm of figuring out really, 'What are people thinking about in the food space? What's challenging? What's interesting?'" Barth said. "I really do think that running our own team as a student group at Northwestern gave us the experience that we needed to be scrappy and creative, manage people and set expectations."
The fledgling online publication also armed the 50-person team with the knowledge they needed to navigate the kitchen. But it didn't stop there. Nu-spoon.com soon became a print magazine, releasing its first issue in the fall of 2012, and other campuses began to send emails and express interest.
"We had no idea it would become anything," Barth said. Once other schools started to notice, though, "that was the first time that we realized that, 'Oh, maybe this isn't just something that Northwestern kids can experience, but maybe this has potential to be bigger.'"
And bigger it became. Barth has never had a "normal job," but instead set to work post-graduation to build Spoon University into the network it is today. The co-founders may have relocated to New York, but Goldstein, a Long Island native, finds the Chicagoland food scene less hectic and more loyal.
"[In] Chicago, because they don't have to focus on being successful immediately, [they] have the luxury of being able to focus on quality and brand experiences a little bit more," she said. "Whereas in New York, everything has to be Instagram-able immediately, and it doesn't necessarily matter what it tastes like as long as it looks good on social media and leads people to discover your restaurant."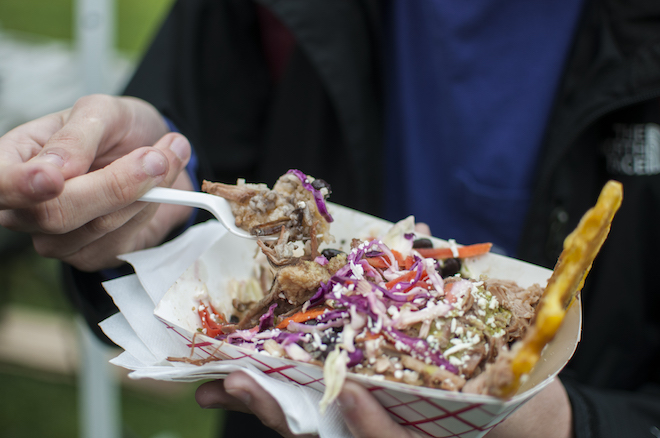 While Goldstein appreciates the Windy City food scene, Mariel Falk views Spoon NU as a "liaison" between more local Evanston restaurants and Northwestern students. As one of three chapter leaders, Falk helped oversee this year's inaugural annual magazine. Spoon NU remains the only chapter to print a publication. This year, they shifted from three quarterly issues to one edition due to time and funding restrictions. Spoon University: 2017 covers foods from both Chicago and Evanston and caters to a wide variety of tastes.
"I think that any publication should have a little bit of something for everyone," Falk said. "What was cool about it this year was we had this whole menu concept where we had 'starters' or 'appetizers,' and then 'entrees,' which were like the meat of it, and the features. And then we had 'desserts,' which were like wrap-ups of the entire year in food and the trends that happened."
As a senior who has been with Spoon NU throughout her four years here, the recent shift to one condensed magazine is one of many changes Falk has seen. She has watched the chapter evolve from inter-team isolation to a community where people know names and faces. From Evanston to New York and from isolated to integrated, Spoon University has learned a thing or two about success.