In light of recent reports of harassment and violence toward students this past month, there are a few key things that everyone should be aware of to improve their own safety. Traditional safety tips such as not walking around campus alone at night, keeping only one earbud in at a time or not texting while walking should always be followed. But, there are other precautions students can make as preventative self-defense.
Learn how to use SafeWalk
You might have heard people talking about SafeWalk, but have never used it or even learned how to. SafeWalk is a feature in the NUHelp app that tries to keep you safe if you are ever walking around alone on campus.
First, you'll need to do is to drag the pointer to your destination. Then, add a friend's or roommate's number as the emergency contact by clicking on the black and white silhouette. Lastly, set your estimated time of arrival to your destination, press "Start" and begin walking. If everything goes well and you arrive safely to your destination, just click on the button "I've arrived, cancel text" and nothing will be done. But, if you do not arrive in the time predicted, your emergency contact will receive a text and be notified that something's wrong. If this is the case, your contact can either try reaching you or they can call emergency services to make sure that you're OK.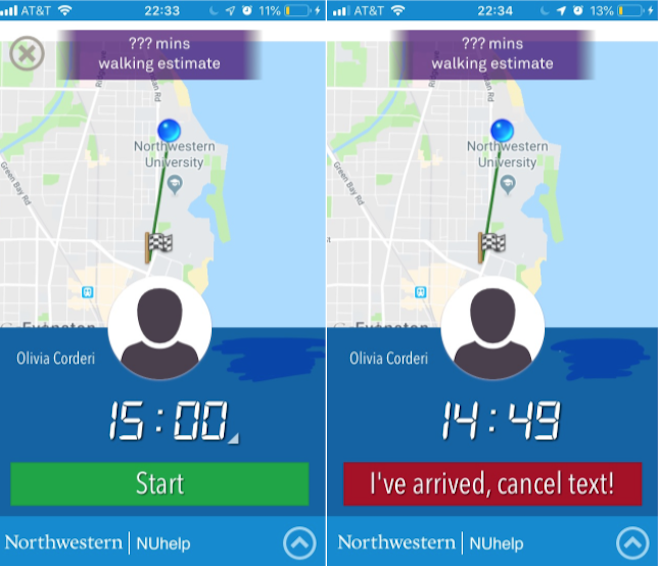 SafeWalk is helpful, easy to use and can bring not only a sense of security when walking alone, but can also be a great source of help if anything does happen.
Get some self defense tools
Beyond the previous technological precautions, buying cheap yet powerful self-defense items can also be useful. A small colorful personal alarm security keychain, like this one, or this NYPD-approved pepper spray can be perfect for immediate reaction if someone does try to confront you. The keychain, costing $9, can project a sound of 140 decibels, which is enough to either scare off the predator or to draw other people's attention for help. The pepper spray, that is a combination of red pepper spray, tear gas and UV marking dye, can scare off or incapacitate any harasser in a matter of seconds and only costs you $6.99. Undoubtedly, if you have one of these in your bag at all times and feel comfortable enough to use it, your self-defense is heightened in times of trouble.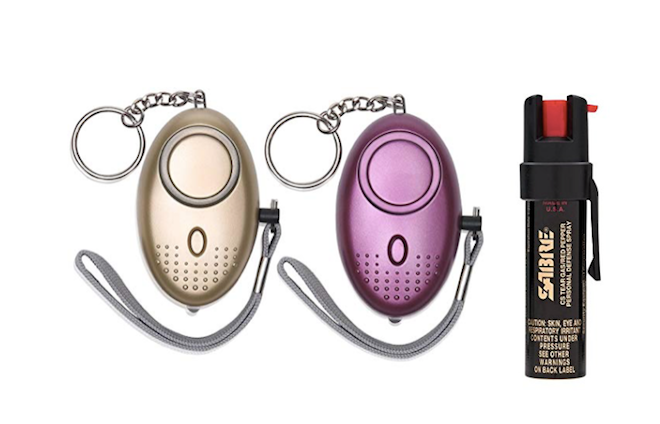 Try a self-defense class
Though this may seem like a big jump from apps and gadgets, self-defense can also be acquired through physical skill and strength. Places around Evanston, such as the Windy City Self Defense Center, located in 1908 Dewey Avenue, specialize in preparing people to defend against an attacker from the psychological to physical level. Though this alternative is a larger time commitment than the latter, feeling strong and skilled enough to defend yourself against an attacker is definitely worth it.
Additionally, Northwestern also has a partnership with the Rape Aggression Defense (RAD) Systems Company that offers self-defense training for Northwestern students. This class provides hands-on training that teaches women how to defend themselves in the event of an attack. It combines classroom instruction on awareness, prevention, risk reduction and avoidance with basic hands-on defense tactics. University Police RAD classes are held over a 2 day period (5 hours each day) and are free and open to all Northwestern students, faculty and staff. To register, click here and fill in all the required information.