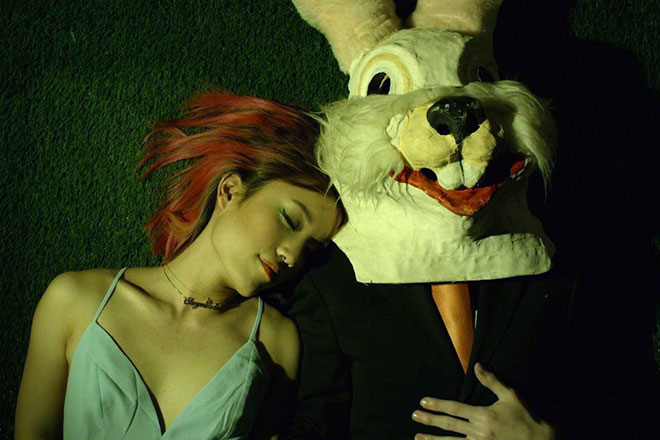 Tired of tests and papers? You could've taken a class that planned a film festival for the final project instead. That festival is the inaugural Northwestern University Student Film Festival, which will screen 17 movies by student filmmakers at Block Cinema this Friday.
The festival is being organized by students in "Curatorial Practices," a Radio/Television/Film class that explores curating film and video events. The class made its debut this spring, and the Student Film Festival is the culmination of the members' work throughout the quarter.
One of the students in the class, Communication junior Orli Spierer, took the course because her career goal is to work on film festivals. Spierer says the class chose films that members felt were important and high quality.
"A lot of the documentaries were based on Chicago issues," Spierer said. "Some of them are about political issues or activist issues that may inspire students to get involved in these issues. For the other entries, we looked for pieces that we felt were well-done and would be exciting to watch in the Block Museum with a large audience."
Asides from a length cap of 20 minutes and a preference that the film hasn't already premiered on campus, the students did not set strict criteria for the entries, resulting in a diverse array of movies. Attendees can expect to see documentary, animated and experimental shorts, along with traditional narrative shorts. This variety sets the film festival apart from those put on by other student film organizations around campus.
"What's exciting about it is that there really is a variety of different work on campus that's different from what you would usually see at a Studio 22 premiere or a student directing premiere," Spierer said. "It's more than just fiction pieces, and it really covers a lot of different areas and interests."
The class also programmed the festival, which involves making decisions about the order of screenings and which films complement each other; for example, choosing to put a lighter film between two more serious pieces to give the audience respite.
One of the more challenging aspects of putting the festival together was deciding on the films, since occasionally, students in the class disagreed. However, Spierer said this occurred only a handful of times.
"Seven people don't all have the same taste. There were some entries where two people really loved it and the rest of the class wasn't as excited about," Spierer said. "We tried to figure out if we wanted to put something in the festival if it was a film that we didn't really agree on."
The students were responsible for just about every step of the festival planning process: On top of choosing and ordering films, they handled publicity, reached out to student filmmakers for submissions and planned concessions. The class also reached out to musicians on campus to add a live music component to the festival. The festival met its goal of the number of submissions, but that involved personally reaching out to students who members of the class knew had good material.
After going through all this, Spierer said she realized setting up a new film festival is a big task for a class of seven. She said she hopes that the class will grow, though, and that the festival can return next year.
"Now that it's been done, people will be more interested in taking the class next year now that they understand what it is," Spierer said. "It's hard to know exactly what you're signing up for, but I definitely think it's a great class and I would recommend it to anyone interested in film festivals."
The Northwestern University Student Film Festival will take place Friday, May 19, at Block Cinema in the Mary and Leigh Block Museum of Art. Doors open at 6:15 p.m. and the festival begins at 6:30 p.m. Admission is free.