Since the dawn of time (or just the dawn of Northwestern), college students have been comparing notes on where the best Evanston businesses and hangouts are. From Kafein to Unicorn Cafe to "La Mach," upperclassmen have been passing down this wisdom to younger generations through word of mouth or internet reviews. So, we thought we'd put away the Yelp reviews and give the Evanston-area businesses a chance to rate us: their loving, loyal customers.
Most businesses had positive things to say about us--that is, when we're sober. Employees say we're obnoxious as we stumble into Cheesie's in a drunken stupor, but bearable during our caffeine-fueled study sessions at Unicorn.
Our caffeine-fueled study sessions at Unicorn are bearable, but we're more obnoxious as we stumble into Cheesie's in a drunken stupor.
"They're terrible," said Cheesie's employee Demetrius Tyrell, only half-jokingly. "They come in Fridays, Saturdays. Gotta kick them out from behind the bar, and they throw up in the bathrooms. But at the same time I love them. They're intelligent, and I love the football team."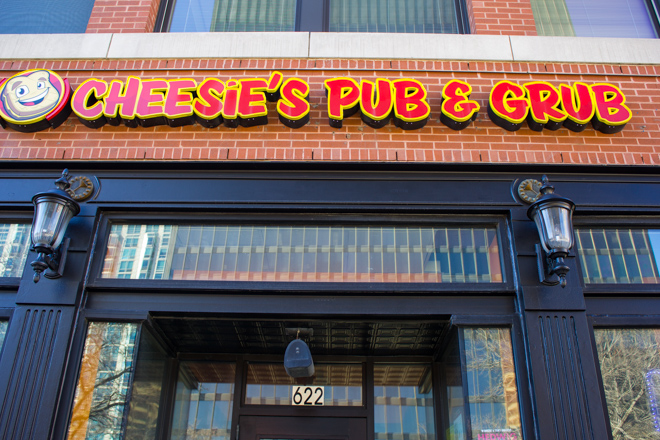 It might come as a shock that Tyrell still loves us after some of the incidents he's witnessed.
"Last weekend, I was in the kitchen doing my thing and I heard one of my co-workers yelling 'NO! NO!'" Tyrell said. "I walk out to find this guy behind the bar trying to steal our liquor. I had to kick him and his friends out, and they kept asking us, 'Why are you doing this to us?"
Cheesie's is not the only place Northwestern students have rowdy adventures. La Macchina, an Italian cafe by day and college bar at night, has had many crazy mishaps occur within its walls. According to La Macchina employee Grayson Patrick, most of the parties they host are for Northwestern students. Patrick says we're good kids, but he still has crazy stories from those parties.
"Someone just recently stole a $2,000 sign from us," Patrick said. "It was one of those nice, vintage motorcycle signs. They came back and returned it 3 days later cause I think they thought we might have had them on camera. We didn't."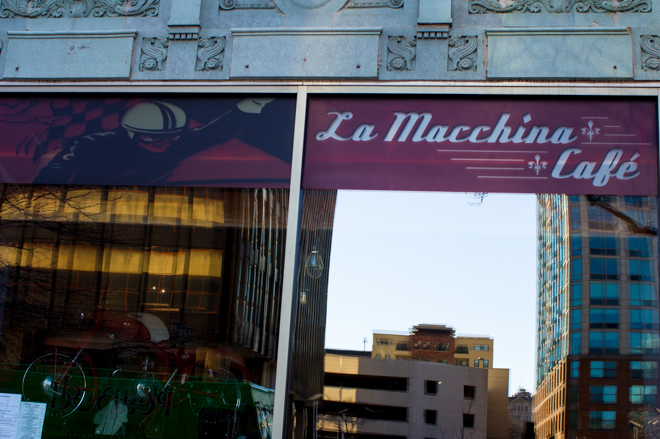 Not that we condone stealing, but friendly note to the anonymous sign thief: you could have kept that.
Since Northwestern students often spend endless hours studying, our study spots are just as important as our drunken hangouts. Liza Kahn, Grace Kahn, and Anna White of Unicorn Cafe claim that they have had no bad experiences with Northwestern students, and that "everyone is friendly, relaxed and opened." The only complaint they had of Northwestern students? We don't tip.
Luckily, we seem to be more amiable while studying than while drunk.
"I never feel like people are rowdy," said Liza Kahn. "They're just chill. Everyone's been really open, always inviting us to stuff."
Kafein employees had a different perspective on Northwestern students. When asked for an interview, they denied due to past negative experiences with Northwestern reporters. An employee said that one student came in demanding to take pictures, and another recently interrupted him while he was speaking with a customer. Now, they have a policy in which they don't participate in interviews with Northwestern students.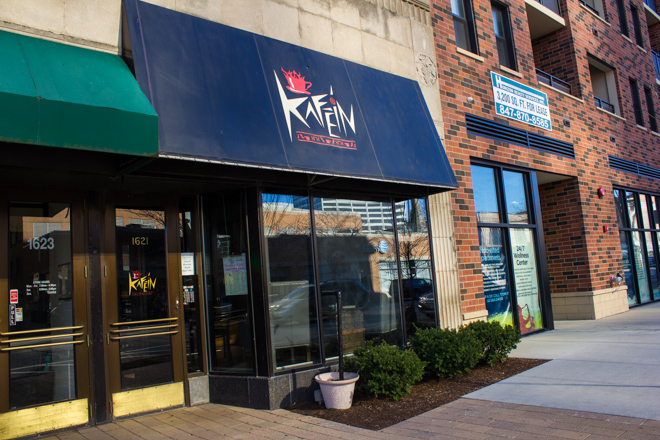 Other businesses, like Andy's Frozen Custard and Francesca's seem happy to have our business. They both report that Northwestern students make up the majority of their customers, which makes sense - how else are we to satisfy our custard cravings or do some last minute shopping before formal?
Galen Anderson of Andy's appreciates the proximity to Northwestern not only for the business, but also because of the community it offers: "We get such a wide diversity of students anyway, which is nice with the different spectrum of people that are coming in with all different cultures, different groups and programs."
So keep on doing what you're doing Northwestern. Most local shopkeepers agree that it's a pleasure to have our business. If we were to estimate, we would say we have probably achieved a solid 4.0 Yelp rating. (Note: ratings may fluctuate based on levels of sobriety)