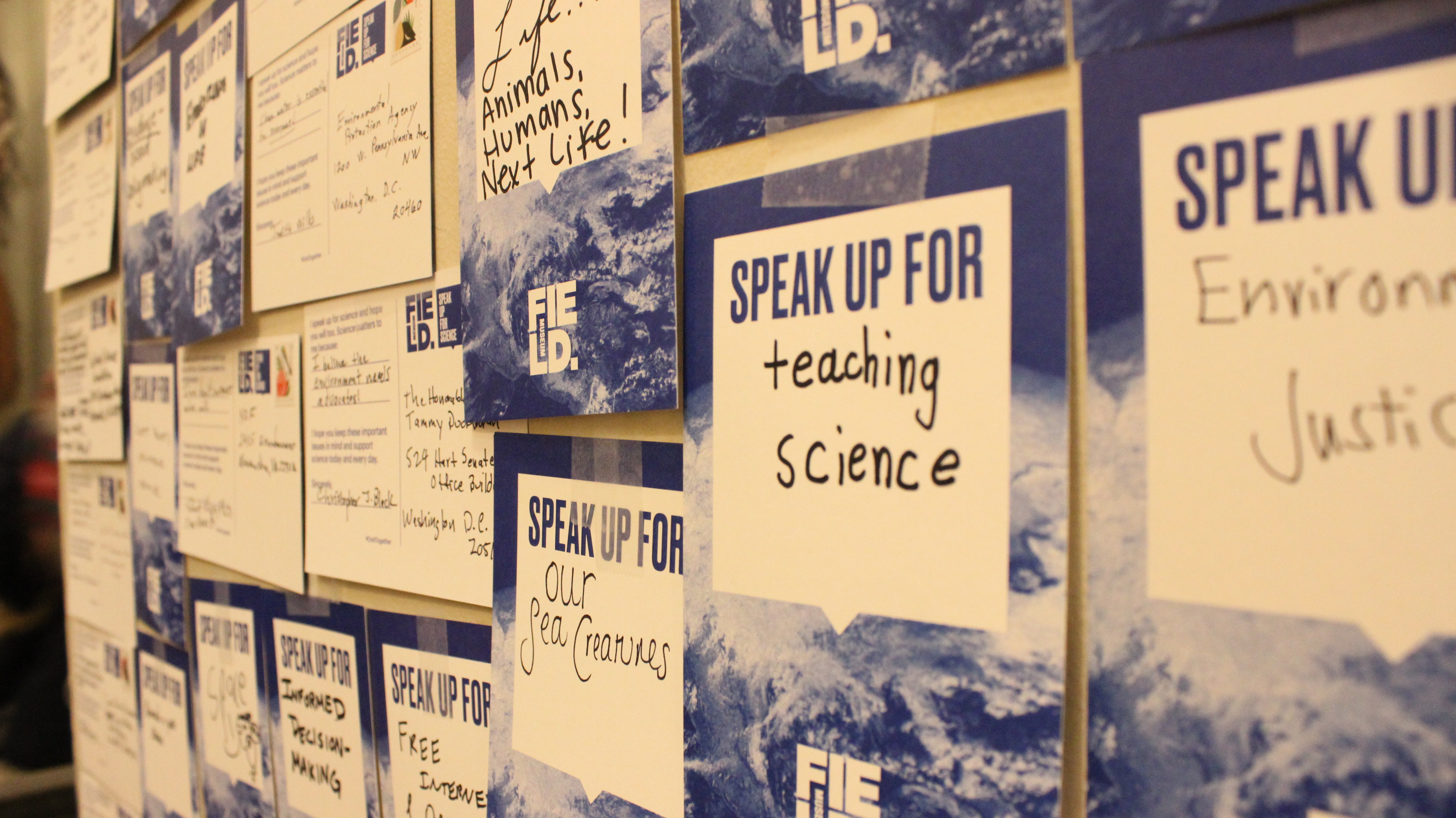 As supporters of science marched Saturday in Washington, D.C. and cities nationwide, those in Chicago gathered indoors. Why? The Wizard-of-Oz-like winds that brought 18-foot waves on Lake Michigan were a factor, but the main push came from event organizers desiring to create an intimate space for locals to engage with science. Thus, the Field Museum's Speak Up for Science was born.
"People can not only come and learn about science, but also add their voice to the collection in speaking up for why science is important," Noah Cruickshank, event organizer and Adult Engagement Manager at The Field Museum, said.
Museum visitors could fill out postcards with explanations on why they believe that science matters. After a brief period of display in the museum, the postcards will be mailed to the Environmental Protection Agency and the National Science Foundation.
"[Science] just touches so many parts in our lives that if we're not pushing it forward, then we're not really focusing on making the world a better place," Cruickshank said.
How can you "speak up for science"? Check out these recommendations from Cruickshank and many of the organizations gathered at the museum on Saturday.
Contact your representatives. Let your voice be heard. Explain why science matters.
Advocate for clean energy. The Sierra Club collected signatures for letters to Chicago Mayor Rahm Emanuel and other city leaders, urging them to work "to create a plan for how Chicago can become a strong and just 100% clean energy economy." If you're interested in voicing support, you can sign online here.
"Bring back the night sky." The International Dark Sky Association urged visitors to take action and prevent light pollution in Chicago. They reccomend that interested city residents call their alderman and ask for LED street lights with a color temperature no higher than 2,700K.
Volunteer. Passionate about conservation? Try The Nature Conservancy. Women in science? Get involved with Soapbox Science or Expanding Your Horizons Chicago.
Want to expand your knowledge of science? Check out upcoming events from the Illinois Science Council and ChiTownBio.