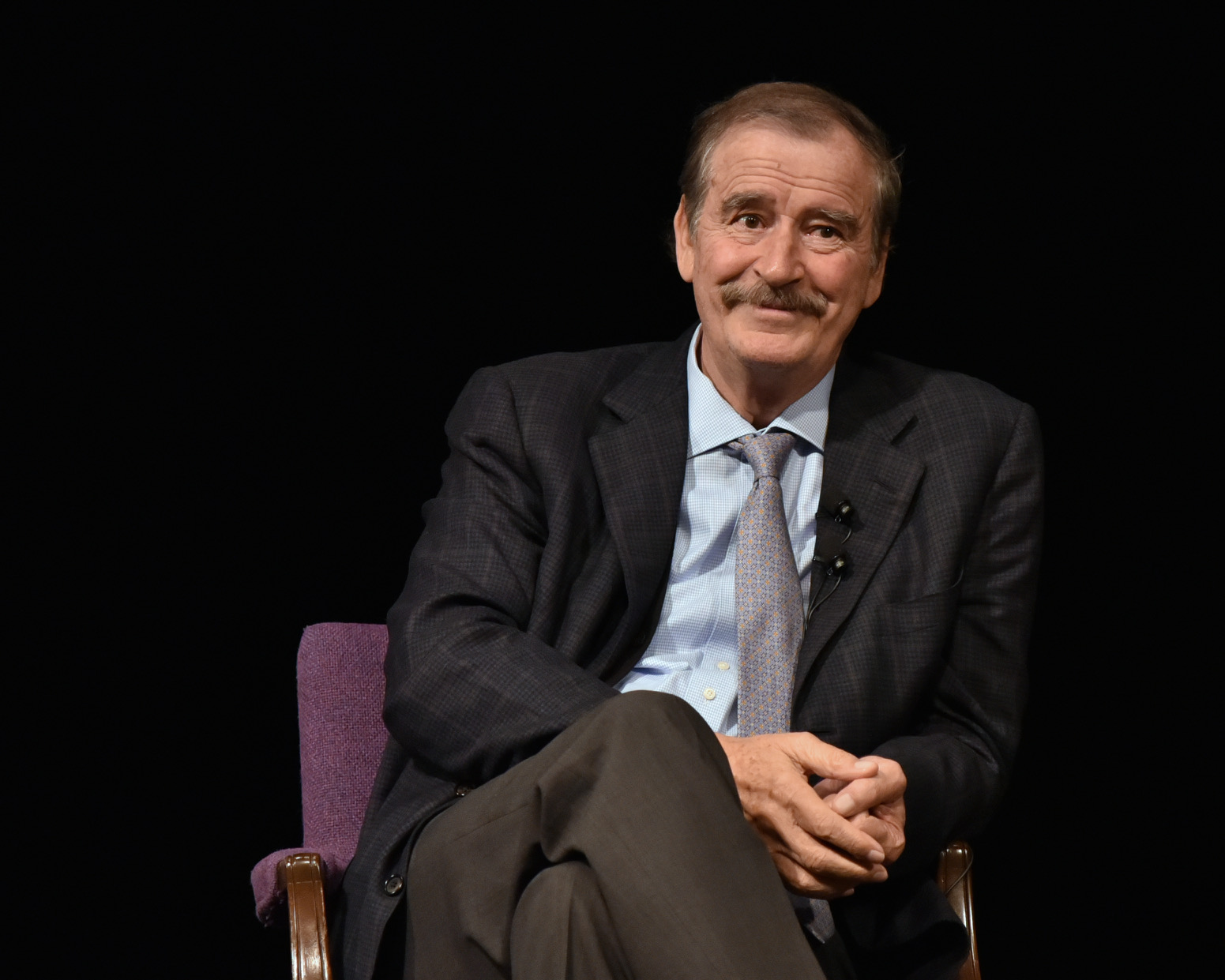 Northwestern University hosted former president of Mexico Vicente Fox Tuesday evening for the 29th annual Leopold Lecture. Fox served as president of Mexico from 2000-2006. A member of the National Action Party, he ran on a platform geared toward economic reform and ending government corruption. His election ended the 71-year reign of the Institutional Revolutionary Party.
After receiving a bachelor's degree in business administration from the Universidad Iberoamericana and a Top Management Diploma from Harvard Business School, Fox climbed the ranks of the Coca-Cola Company, and became its chief executive for both Mexico and Latin America. Mexico's economic turbulence in the 1980s shifted his attention to politics, and he was elected governor of his home state of Guanajuato in 1995.
Today, Fox runs three philanthropic organizations, including Centro Fox. To reduce the incentive to migrate or join cartels, he works to inspire leadership in children and fight against poverty. Fox closed his talk with a call to enlightenment, humanism and progress.
Fox began the lecture with a broad discussion of global politics and what he perceives as the reversion of nations back to nation-states.
"Even democracy is being questioned today," Fox said. "This trend now is taking us to the past."
Fox discussed the rise of false prophets in Latin America's recent history and how Trump's ascent to power mirrors those dictators' populist methodology and "uses democracy against itself." Fox said that Mexico's president-elect, Andres Manuel Lopez Obrador (often referred to as AMLO), won the national vote by appealing to a frustrated populace with false promises.
Fox further criticized Trump for his isolationist rhetoric in light of the immigration crisis.
"If they are hungry, if they need to get income for their families, they will jump any wall," Fox said. "You cannot isolate yourself from the rest of the world."
One of Fox's central points in his lecture was the impact of NAFTA. He noted that the agreement has fostered the trade of over a trillion U.S. dollars per year among its constituents, the United States, Mexico and Canada.
Fox stated that the income gap between the U.S. and Mexico has shrunk from a 12:1 ratio to a 5:1 ratio since NAFTA's implementation, which he said reduces incentives to migrate to the U.S. He predicted that this gap will close to a 1:1 ratio in the next 25 years. This figure is disputed by the Center for Global Development, which found in 2015 that the wage gap between the two countries has grown under NAFTA.
Regardless, Fox does not want Mexico's role in the North American economy to be understated. He emphasized Mexico's prominence in the automobile and produce industries.
"We are not the little guy in the backyard. We do our share," Fox said.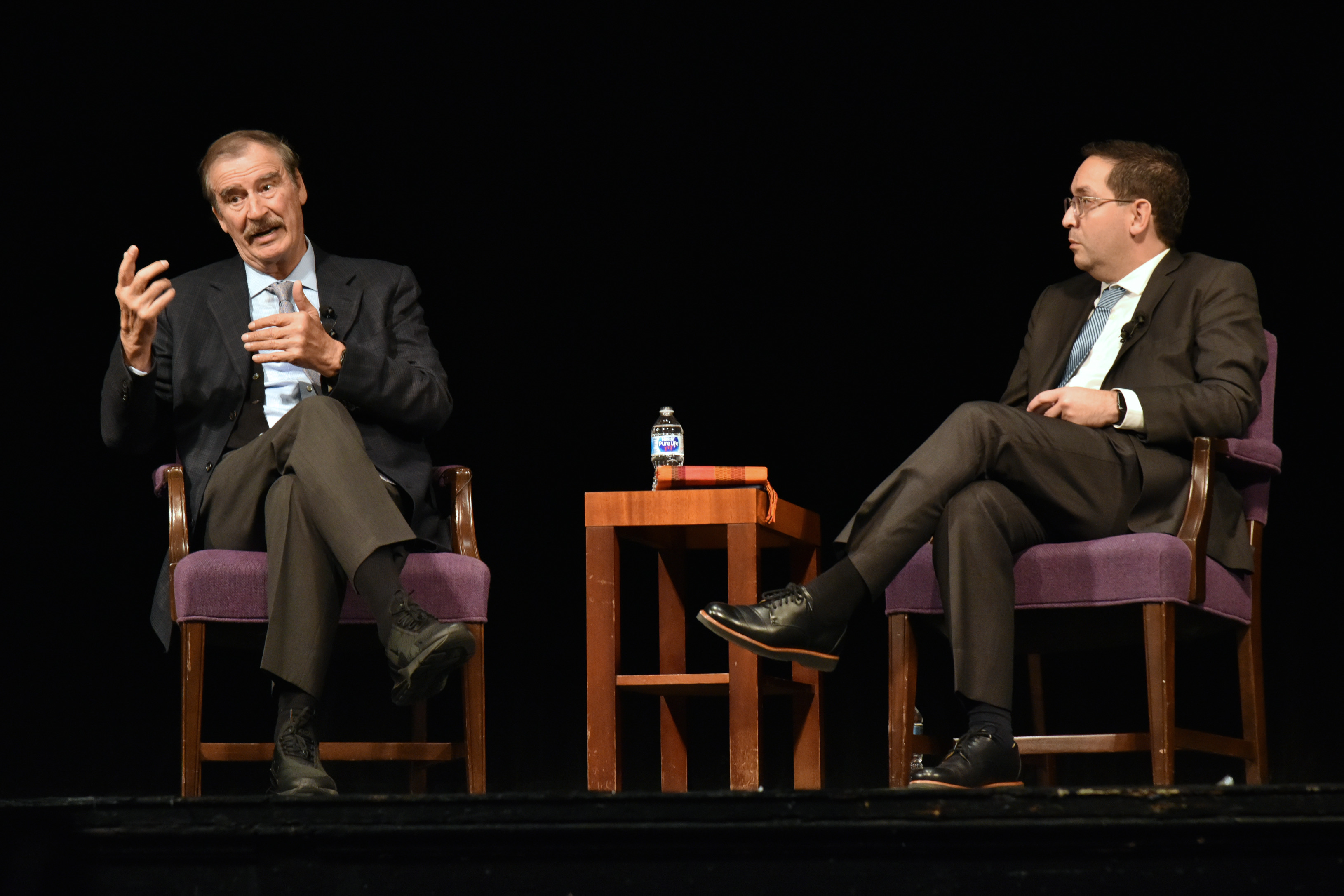 The former president expressed his support for the Puebla Panama Plan, a policy initiative implemented under Fox's administration that creates financial opportunities by developing infrastructure to support big business.
Fox's stance on economic policy resurfaced during the Q&A. He responded to a question regarding global warming by noting that 15% of Mexico's power is now produced by sustainable means. However, he still advocates for fracking from an economic standpoint.
Weinberg senior Victor Saavedra was confused by Fox's analysis of climate change. Saavedra believed this explanation was informed by Fox's extensive and prosperous job in the capitalist Coca-Cola company.
Another attendee said that Fox addressed a lot of policy areas, but was very broad in his analysis.
"I can't say I was shocked by anything he said," said Jeremy Lipsitz, an alumnus who graduated in 2015.
Editor's Note: A previous version of this story identified Jeremy Lipsitz as a student; he is an alumnus. NBN regres this error.