What's cooler than being cool? Chicagoland's winter! Known to locals as "Chiberia," its teeth-chattering temps are notorious for shocking students returning from break. From sunny Floridians to balmy Californians, the Windy City's icy gusts rattle Wildcats in equal measure – even locals never really get used to the frigid wasteland. But never fear! There's no need to look like a Michelin Man/Abominable Snowman mashup. Here's a look at skating through even the most freezing days with fashionable warmth.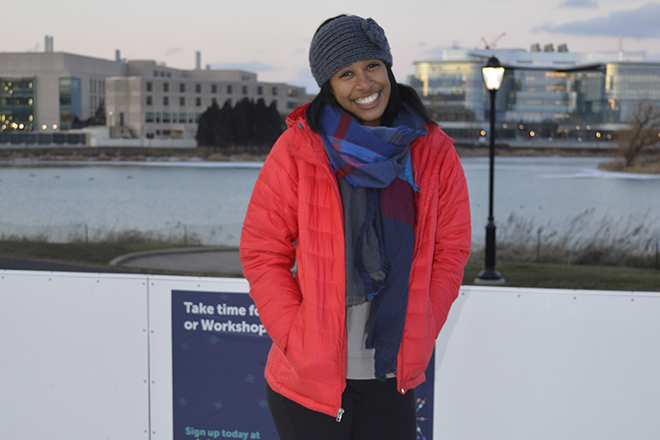 From the Arch to HCSP, campus seems knee-deep in long parkas, so why not mix things up a bit? Instead of following the status quo, opt for a funky and fresh option: a shorter down jacket in a neon hue. Contrast this pop of color with a pair of plain, black fleece-lined leggings. This secret weapon of any winter wardrobe can fly solo or layer under jeans for extra comfort. Tie the look together with one of the season's hottest accessories – quite literally. Blanket scarves have taken blizzard conditions by storm, offering the perfect mix of cozy warmth and rugged appeal. Here, the scarf's azure and maroon mix complement Caitlin's coral coat without detracting from its oopmh.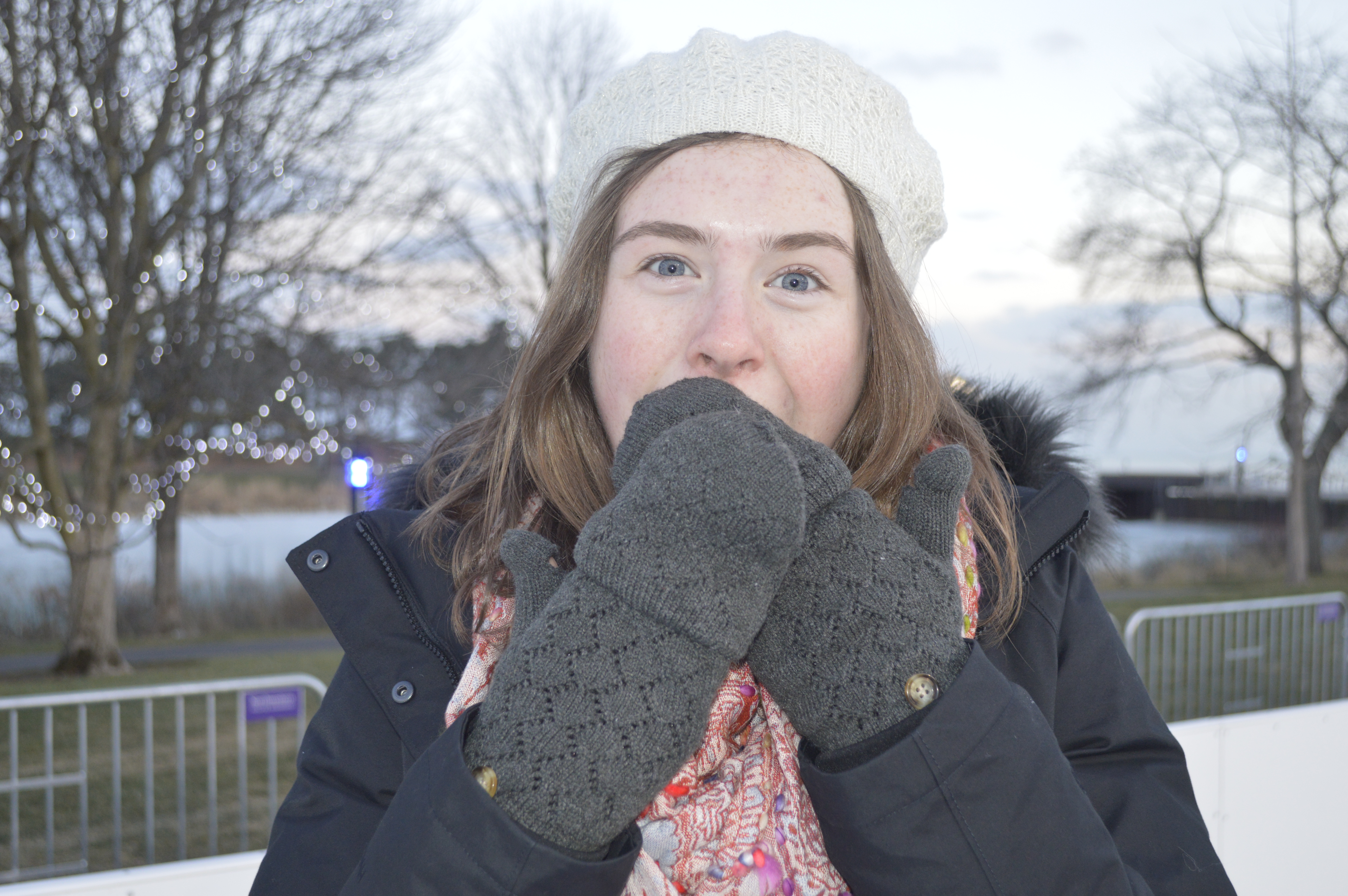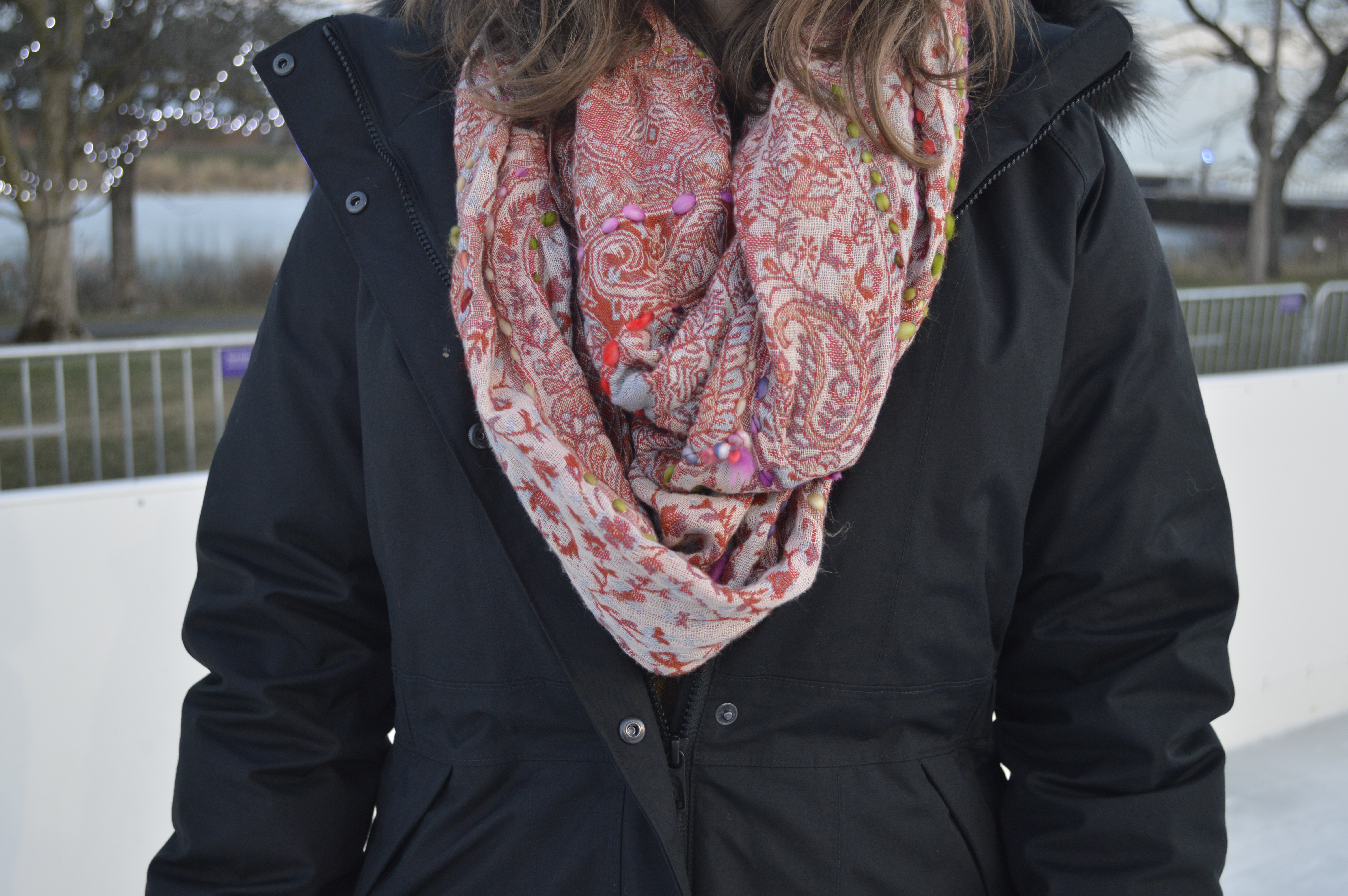 On one hand, the days of walking to class while shooting off a text or switching a song may be long gone. On the other hand, with a lack of finger-accessibility comes an additional outlet to accessorize! Gloves come in more shapes and sizes than snowflakes. Just as each flurry is one-of-a-kind, so too is each mitten. Here, Claire shows off a charcoal, cable-knit compromise: convertible flip-top mittens boast the versatility of gloves while maintaining the warmth of mittens. Not pictured above, Caitlin donned an alternative option – her texting gloves added a practical aspect to her snug style. Claire, meanwhile, chose to incorporate a boho splash with her pastel circle scarf. Who says floral is just a spring print?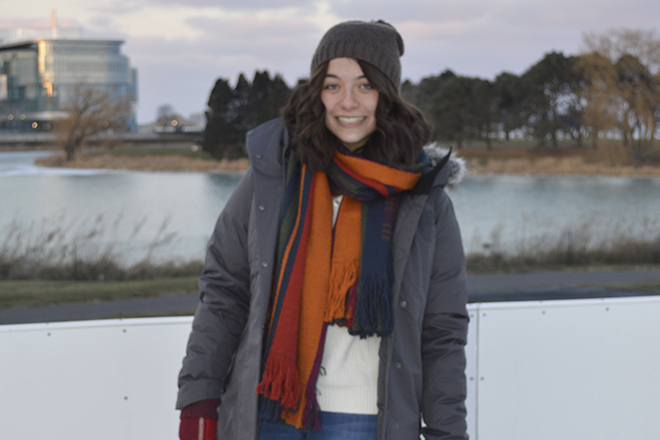 In any given 9 a.m. lecture, ruffled bed head is almost as expected as coffee. The common cure? The beloved beanie! Bring back the effortless, laidback vibes of summer with this quick fix for bad hair days and frigid air days alike. Throw in some indie charm with a pom-pom on top, as pictured on Audrey here. Other options include similarly slouchy berets and thick woven headbands, as shown above. Meanwhile, Audrey's wine-colored mittens are right on trend: hand-knit, woolen and upcycled winter handwear seem to making a comeback. While we love and appreciate Grandma's annual Christmas gifts, now's the time to take them out of storage and put them to good use.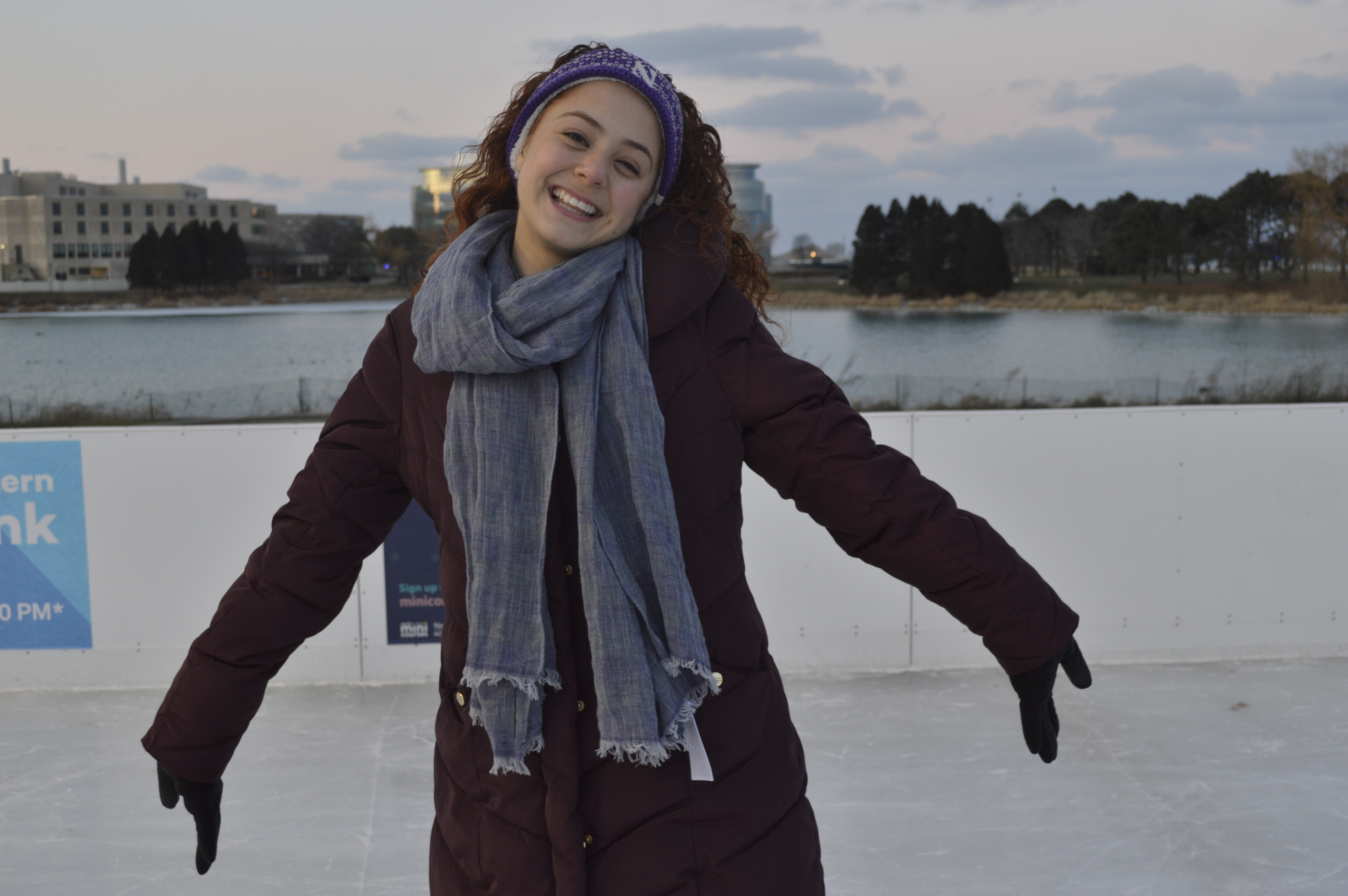 Beck's Book Store is to Wildcats as Diagon Alley is to Hogwarts students: marvelous, mysterious and overflowing with books, odds and ends. For the more school-spirited and athletic, snag one of their Northwestern fleece-lined headbands to stay cozy without ruffling dreaded hat hair. Between Beck's, Campus Gear and the Norris bookstore, find winter accessories to show off your purple pride on your sleeve – or your hands, head or around your neck.
Purple and white pair well with cooler and neutral colors, but don't let that stop you from matching them with less traditional options, like the maroon parka pictured above. Rather than blending into the passing period shuffle of black and gray outerwear, stand out in a bold shade. Don't let your fashion sense hibernate this season!