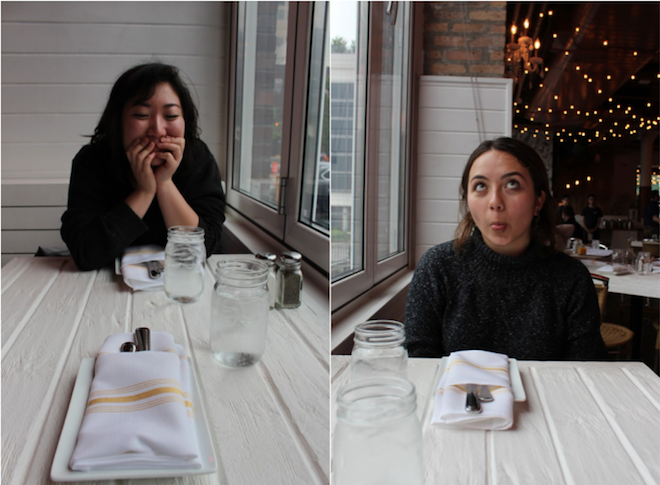 If there's anything to know about the two of us, it's that we like food probably too much for our own good. We're also kinda broke, but hey, we're ambitious. We don't let a lack of funds stop us from living out our foodie dreams. So what's the reasonable thing to do? We've decide to eat our way through Chicago on a budget, starting with brunch.
9:00 a.m.:
The adventure begins. We are not very confident in our ability to make it through this day because for once, neither of us are hungry (it was a confusing first experience for us). But we trek on for the sake of journalism (but mostly for our foodie dreams).
10:00 a.m.: The Hampton Social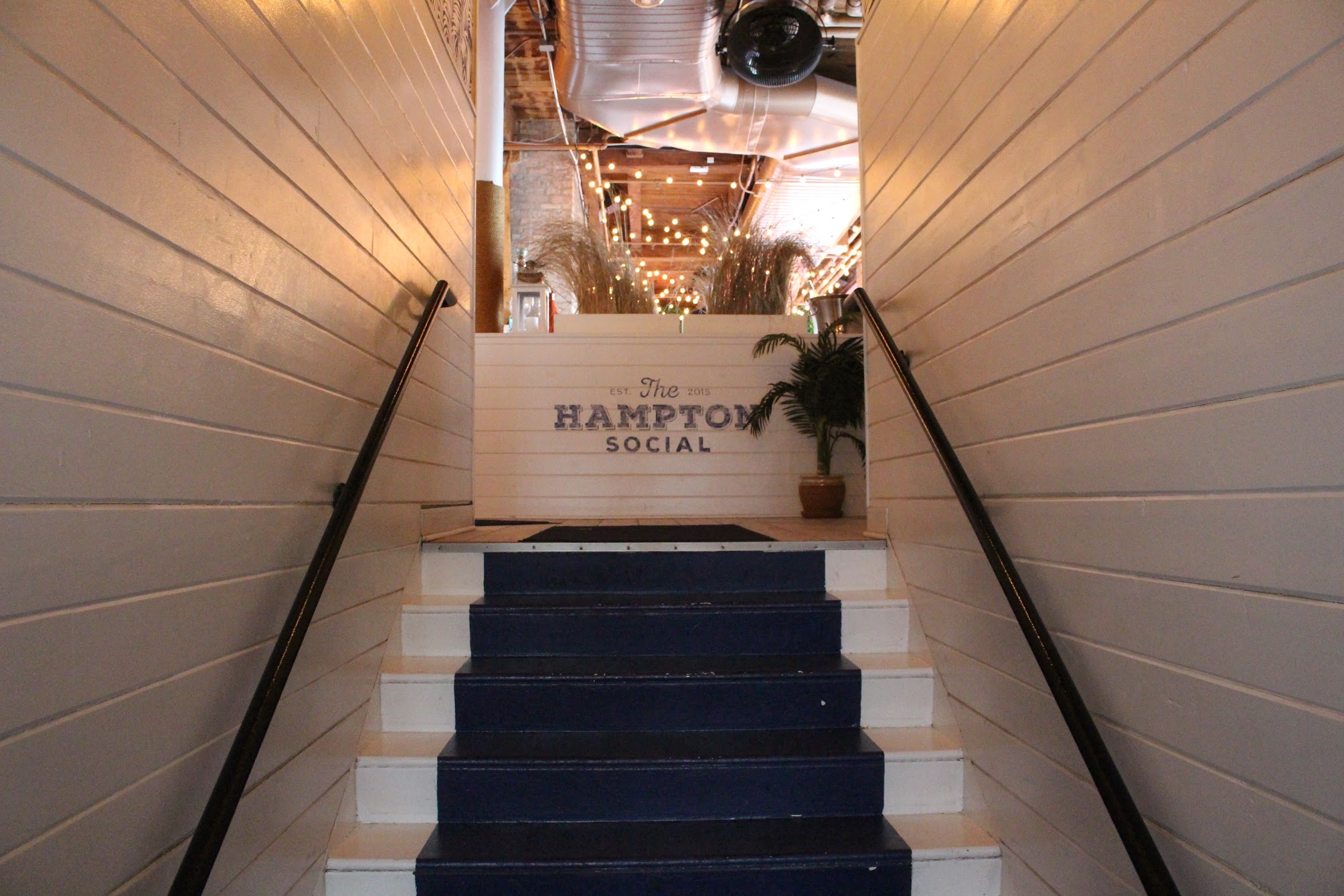 This brunch spot is in a particularly bougie area of Chicago, so to be honest, we weren't all that hopeful for our wallets. However, this restaurant is extremely Insta-worthy thanks to the neon "Rosè all day" sign pictured below, so... priorities. Our first impression upon walking in the door was that the servers were all a particular brand of country-club attractive. A couple of them also looked scarily similar. Coincidence? Family business? Underground cloning ring? But we digress. The Hampton Social is (delightfully?) decorated in a nautical theme, with white walls and blue stripes that made us feel like boys in salmon pink shirts and blue Chubbies shorts with those nice, expensive boats shoes would come in and sweep us out of our chairs.

What we ordered:
After recommendations from the waitress, who was less accommodating than her perma-smile suggested, we ordered the buttermilk pretzel pancakes (intrigued? So were we). They came to us on a platter for two, large enough to feed a family of four, and we dug in. At first, the taste was shocking, surprisingly sweet & somehow salty - approximately as salty as a subtweet. The white chocolate caramel sauce blended perfectly with the sweet buttermilk cakes. But as we kept eating, the pancakes became sickeningly sweet and the salt of the pretzel bits became overwhelming. That's the last time we'll go to a restaurant just because Instagram says so. Actually that's a lie. Our official rating? 7.3/10.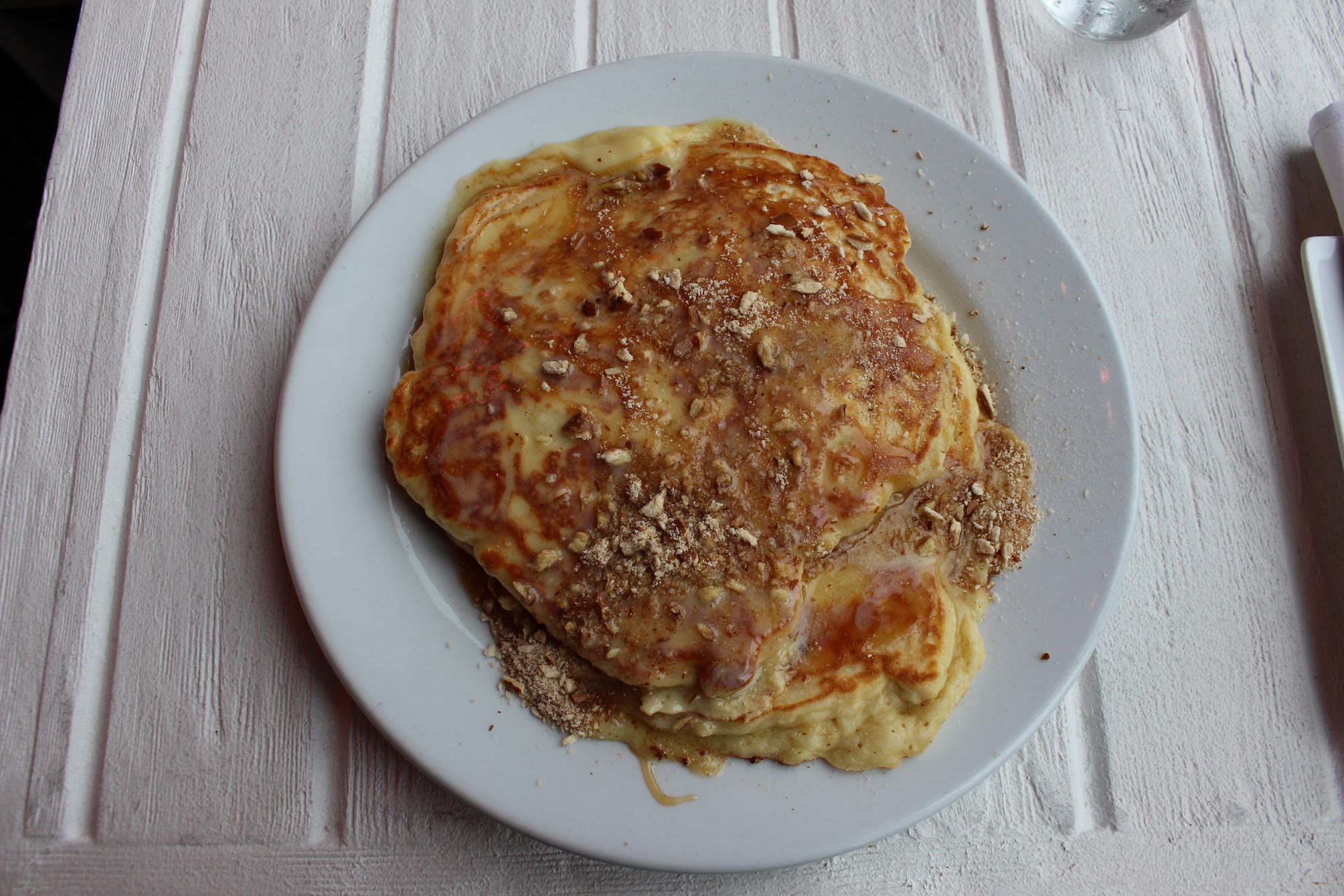 When we requested the check, the waitress, staring at our less-than-half-eaten plate, gave us a bit of a cold shoulder — I guess we hadn't ordered enough to make her service worth it.
Who we recommend this restaurant for:
The East Coast socialites who miss their time-share at Martha's Vineyard and their chef's home cooking. Definitely aesthetically pleasing, but the food and service could use some work.
11:30 a.m.: Our next stop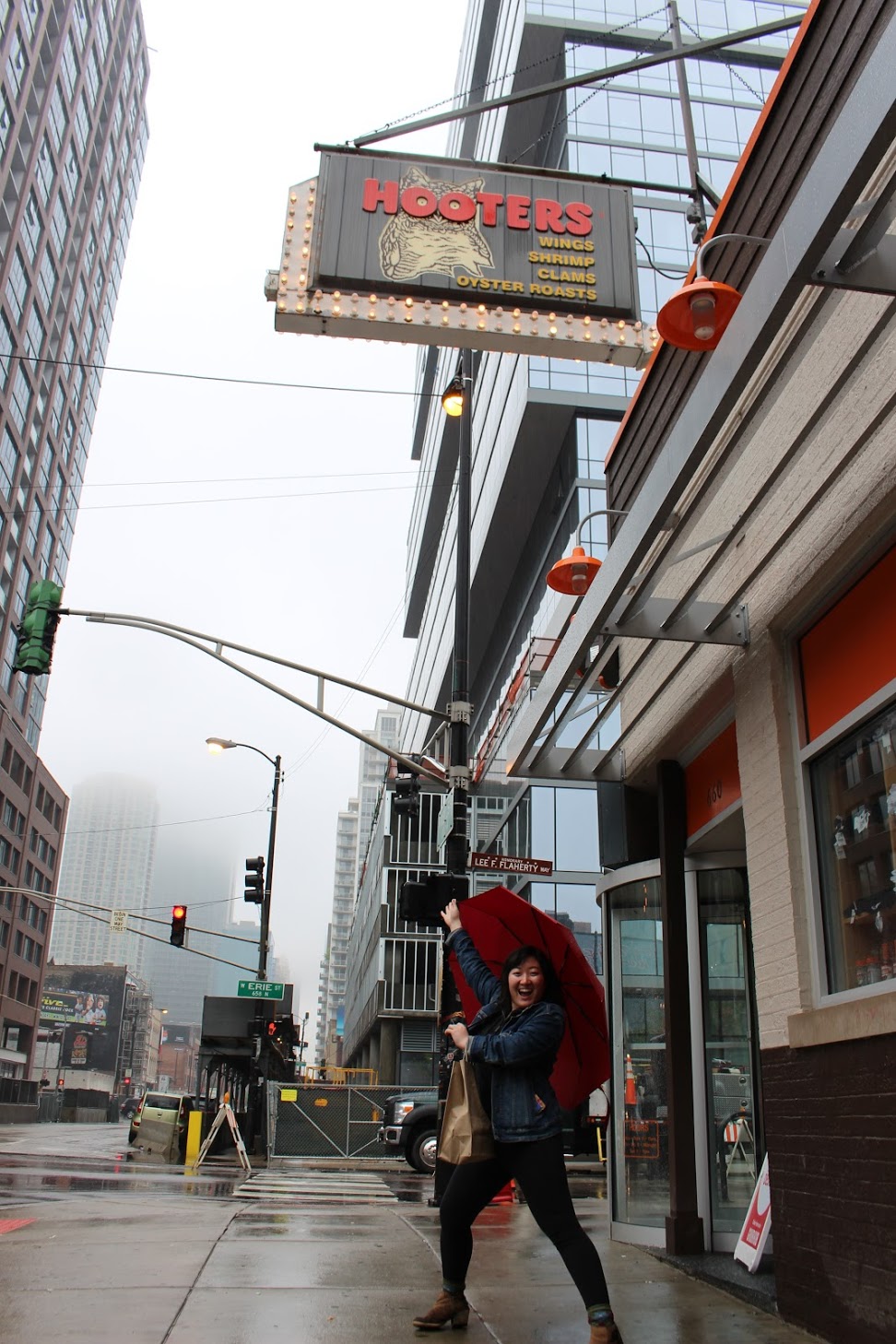 Just kidding, we're not that trashy.
12:00 p.m. Bub City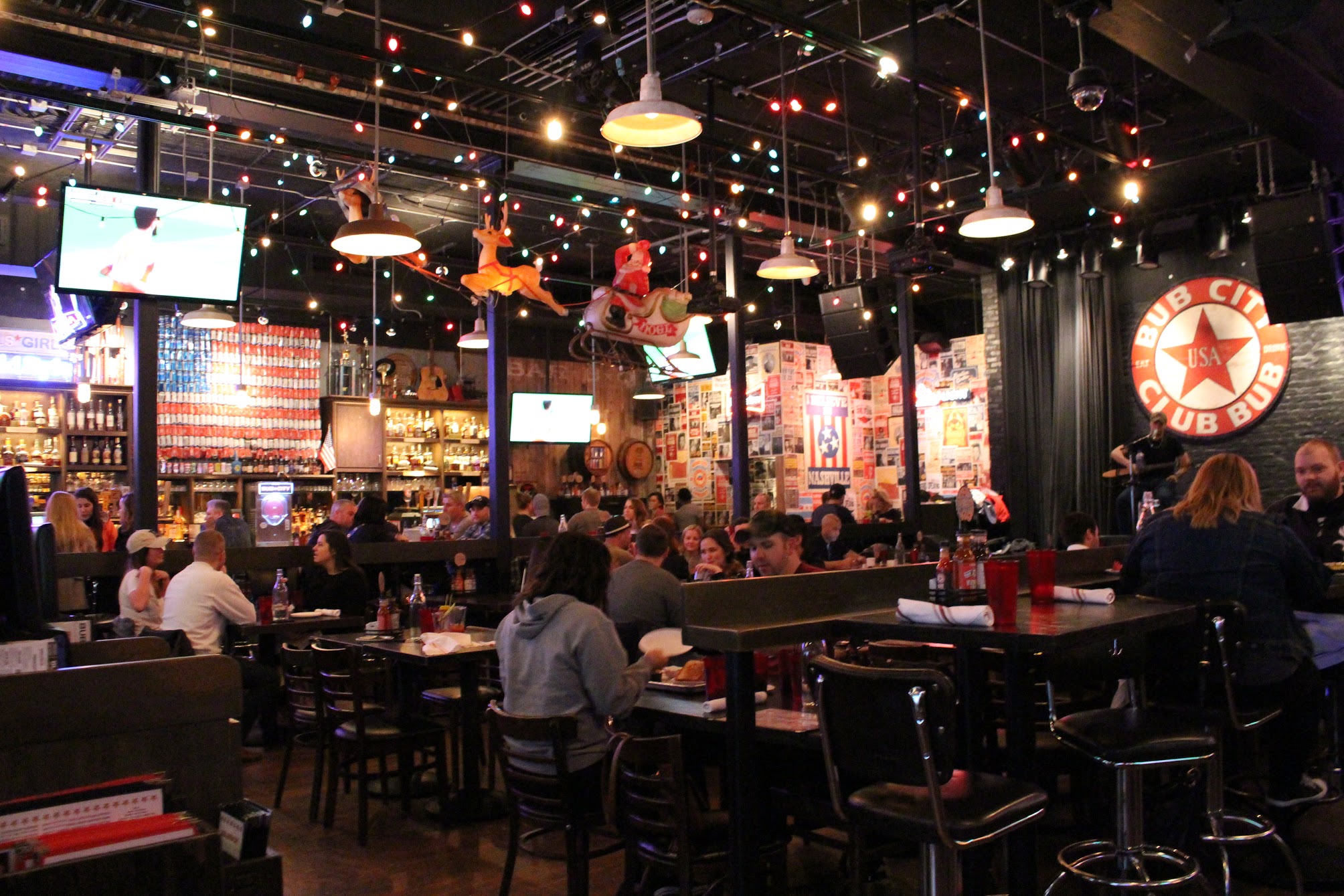 We almost missed this place as we wandered around aimlessly, looking for more brunch spots — and after all, barbeque brunch is a thing, right? It's a somewhat obscure genre of food. However, finding the place wasn't the biggest hurdle — overcoming our aversion to all things country was. This restaurant presented a plethora of things to make fun of: I mean what other place in Chicago would you be able to sit under the soft glow of Christmas decorations (in April) , gaze at a literal American flag constructed from beer cans, sign up for "Country Karaoke", all while eating brunch? I mean, to each their own.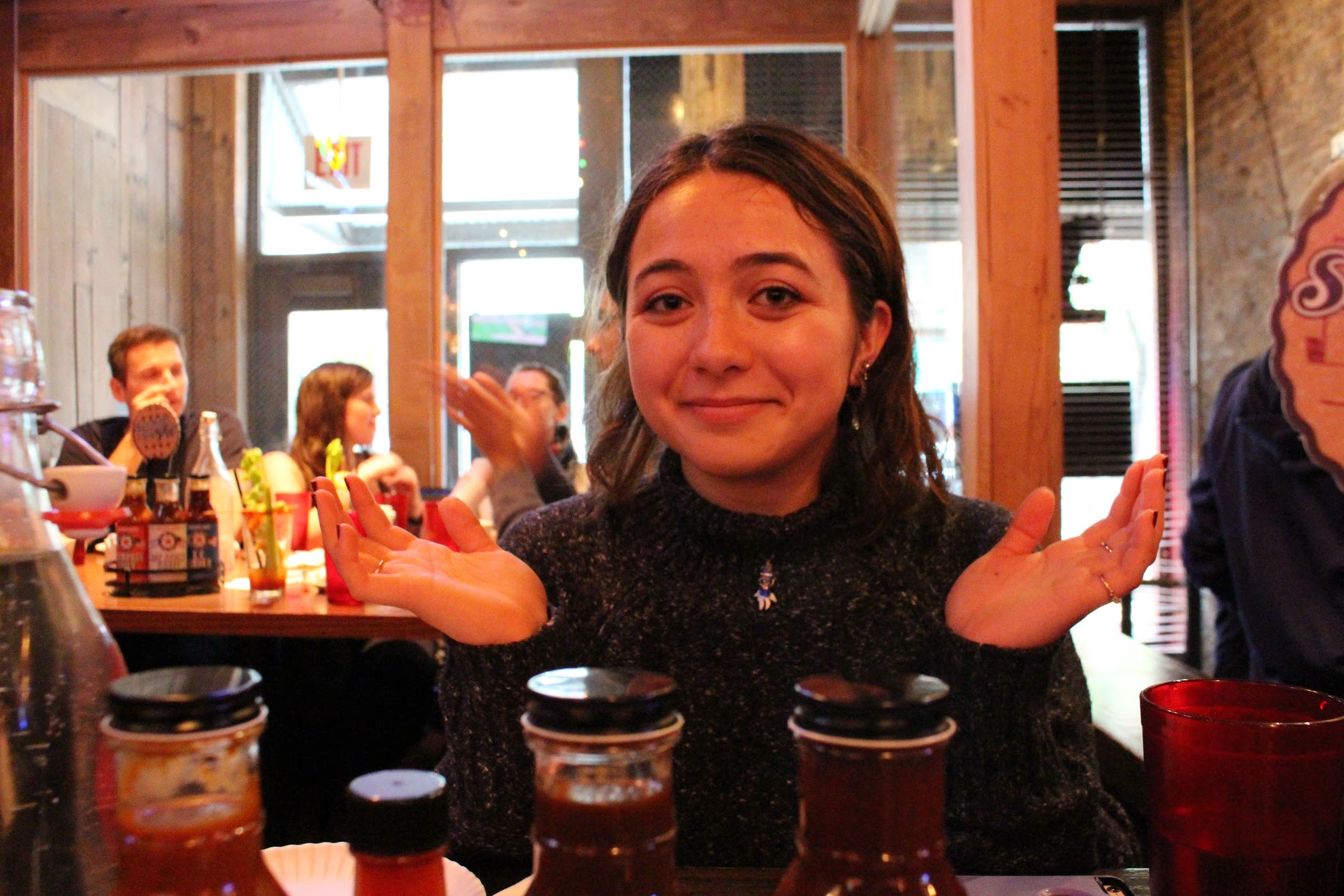 What we ordered:
After consulting with the sweetest, plaid-clad waitress in the world, we landed on the Brisket Benedict. It was literal heaven on earth: it consisted of two crisp, buttery biscuits (made in house) topped with flavorful brisket and a poached egg. It was so good that we considered quitting our constant stream of country jokes, but then the live country singer that had been serenading diners let out a single "YEEHAW!" We couldn't resist such quality material. The atmosphere was pretty fun in an extremely wholesome, country sort of way, and the singer managed to semi-charm us, despite the fact that he countrified Oasis's Wonderwall (a classic not meant to be messed with). All jokes aside, this brunch place may have been our favorite. Our rating? 10/10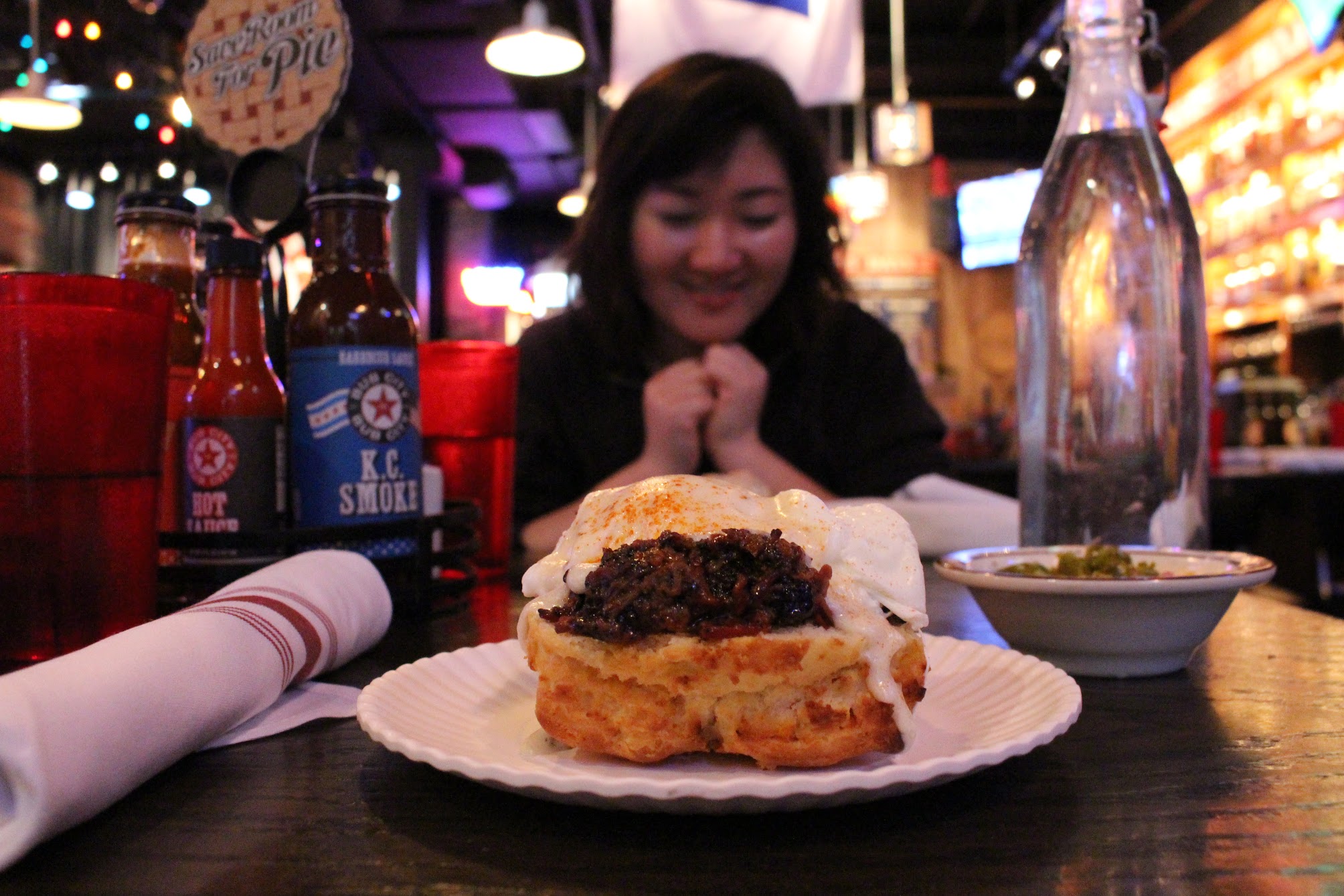 Who we recommend this restaurant for:
Those who want to make America great again, one beer-can flag at a time.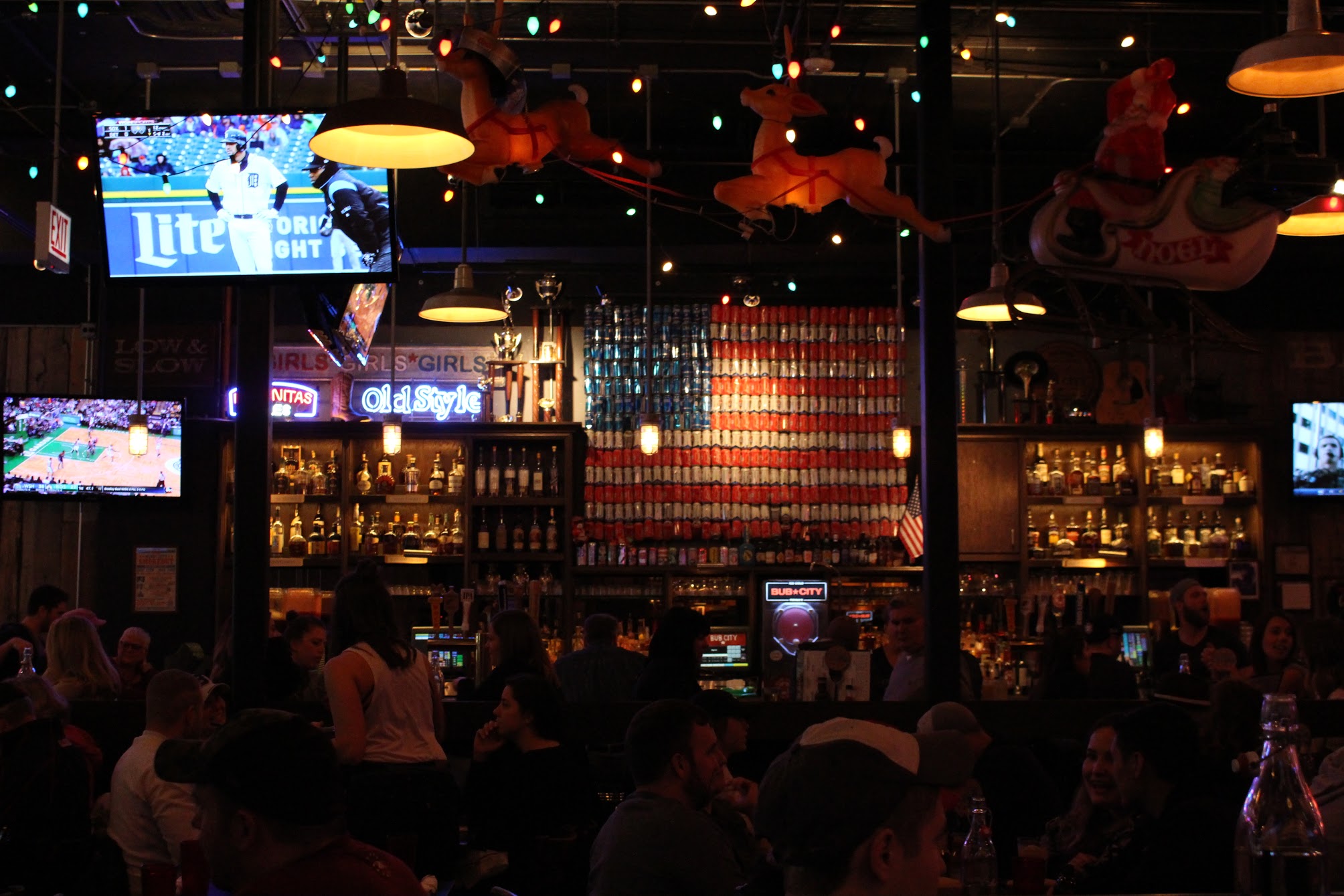 1:45 p.m.: The Cellar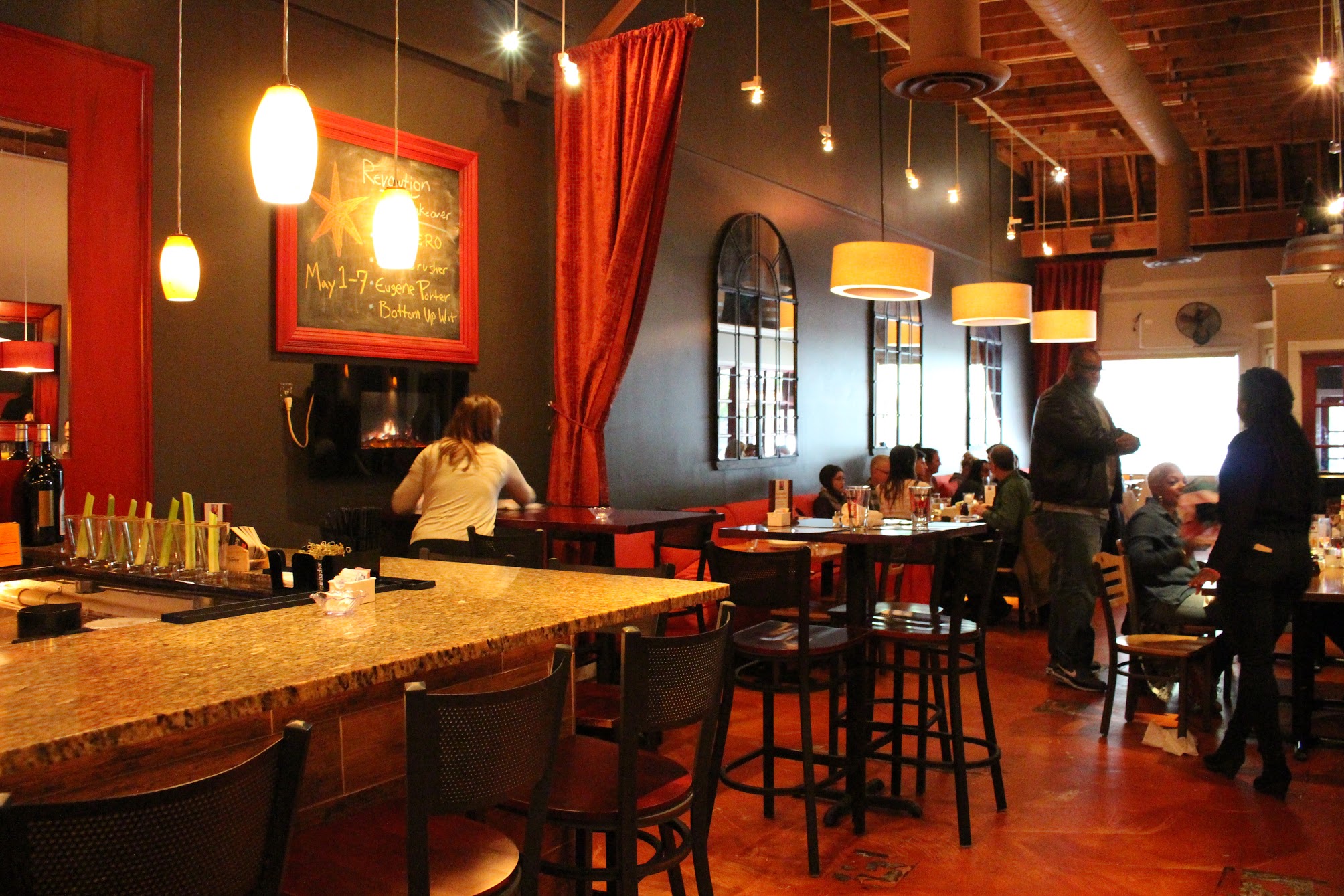 We made it to The Cellar just in time to order brunch after hearing about their famed donut french toast. Unfortunately, at this point, we were so tired, full and sugar-high that we walked into the restaurant dreading the sweetness that lay ahead. We wished we had time to go back later, because it seemed like a perfect place for wine night with the ladies.
What we ordered:
The donut french toast, of course. How could we not? The donuts came, three on a plate, each topped with huge dollops of cream cheese frosting. After taking a few breaths, we dug in. And guess what? Our sugar levels did not overload. Surprisingly, it was not our sweetest meal of the day — the donuts were perfectly doughy, not horribly sweet, and the cream cheese frosting was a tangy sort of sweet that balances the "toast." Though we only took three bites (pls forgive us for our weak ways), we thoroughly enjoyed the donuts, and even brought home two. Our rating? 9.5/10? Or 10/10? We were a little fuzzy from the brunch overload at this point.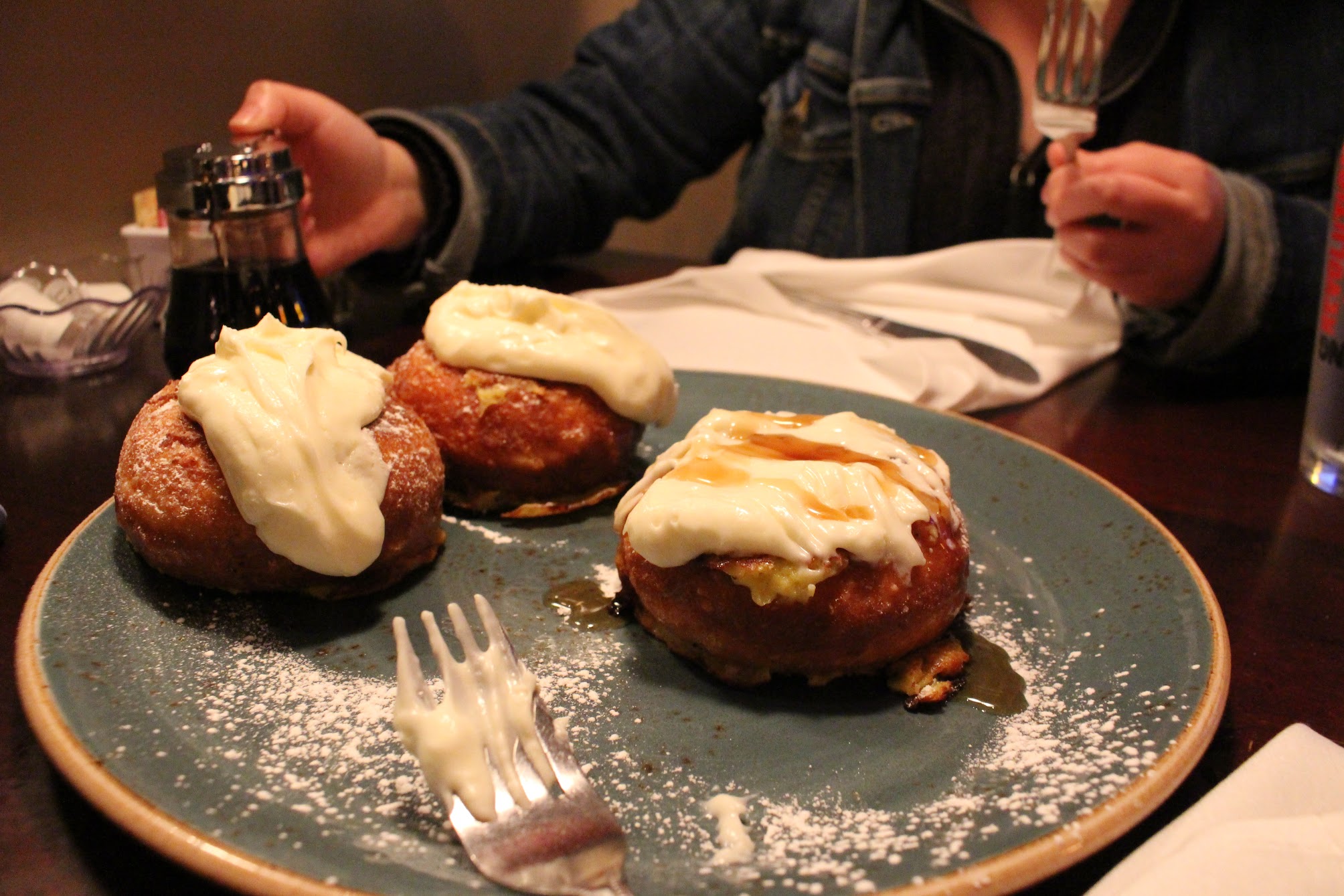 Side note:
The waiter at The Cellar was wonderful. He stopped to chat, asked us what we were doing, and then proceeded to tell us a story of the time he went bar-hopping in Kenosha. He told us the best way to learn about food is to ask the waiters at the restaurants, and we have since fully adopted this advice.
Who we recommend this restaurant for:
Anyone who wants quality food served by quality people. TBH, we couldn't come up with anything snarky at this point due to our horrible sugar rush, so please forgive us. Just go to The Cellar – we promise, it'll be good.
At the end of the day, Chicago is full of bougie places that serve over-priced food. However, if you're like us and like to pretend you have more money and class than you actually do, going to these places is feasible – just order one dish and share with whoever you're with, or reconcile the cost in knowing you'll take it home. We ordered only one plate per place, but you'd better bet we'll be eating fried french toast donuts three days from now.