I wandered the aisles of Whole Foods driven by my constant craving for ice cream. Ice cream sandwiches seemed like the perfect treat — classic, easy to eat and most importantly, cheap. At least in the world I knew, an ice cream sandwich would be cheap. But as I braved the bougie aisles of Whole Foods, I saw them — organic ice cream sandwiches. $4.39 for six. Unable to understand why anyone would splurge on ice cream sandwiches, I held back my craving and headed straight to CVS.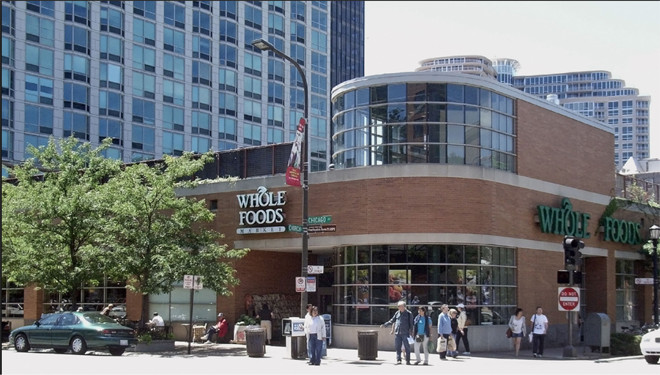 Kentucky has a stereotype of being filled with barefoot hicks who eat too much fried chicken. Although this stereotype is far from true, being from Kentucky does mean I shopped at the most dreaded of grocery stores: Walmart. It may have a bad reputation of all the ridiculous occurrences there, but it's cheap — and it never fails to have classic, non-organic ice cream sandwiches.
Unfortunately, in Evanston, broke college students are faced with the harsh reality of surviving under the domination of the notoriously expensive Whole Foods.
"If it's not on sale, don't buy it," Medill freshman Brock Colyar says is his Whole Foods golden rule.

So don't write off Whole Foods as too expensive just because a bottle of chai tea costs $8. There are reasonably priced items if you search for them. Colyar buys organic coconut coffee creamer for less than $3 at Whole Foods but gets his other groceries from Jewel Osco.
Not only is Jewel cheaper, but its foods are probably more familiar to the appetites of a stereotypical college student. Although Alfredo Mauricio, a freshman theater major, works at Whole Foods, he doesn't shop there much. "They just don't have the products that I want," he explained. "It has no artificial flavors and it's just a bunch of unfamiliar stuff that I don't want to try."

However, some prefer Whole Foods for its ambience. Medill freshman Drake Wilson has made Whole Foods his place of relaxation.
"I just went to Whole Foods last night and it put me in my zen mode," says Wilson. Yet while Wilson says his loop through the aisles of Whole Foods puts his mind at ease, the prices there more often than not do the opposite.

"If I feel driven enough, I will make the trek to Trader Joe's for the better prices," Wilson said.

A mini guide to ideal college grocery shopping

Granola bars. We all need a snack that will give us a burst of energy right before our 9 a.m. lecture. In fact, you can get a box of five KIND bars at $3.99 at Whole Foods when it costs $4.99 at CVS.
Cereal.
If you're on a meal plan, you are probably skipping breakfasts when budgeting your weekly meal quota. That's how cereal becomes one of the best quick breakfast options in college. CVS wins this round because at least it has normal cereal like regular corn flakes and Honey Nut Cheerios, rather than strange creations like "Veganic Sprouted Ancient Maize Flakes" and "Sprouted Khorasan Honey O's."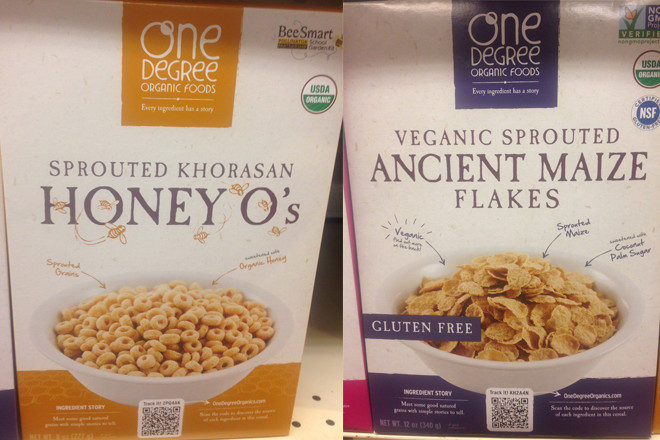 Ben & Jerry's is another college student essential that is actually cheaper at Whole Foods. You can get a pint of this classic ice cream for $4.99 rather than $6.79 at CVS. By the way, if you haven't had it, I suggest you try "The Tonight Dough" from Whole Foods. Caramel, chocolate, cookie chips, peanut butter...all the essential ice cream ingredients are in here. If you need something to satisfy your late-night cravings, this is it.

Ramen is another food that deserves some space in your room. If you want organic ramen, definitely stop by Whole Foods. But for half the price, you can get a package of the traditional Ramen noodles at CVS. That is, if you're ready to take in a crazy amount of sodium in addition to all the alcohol you're ingesting every weekend.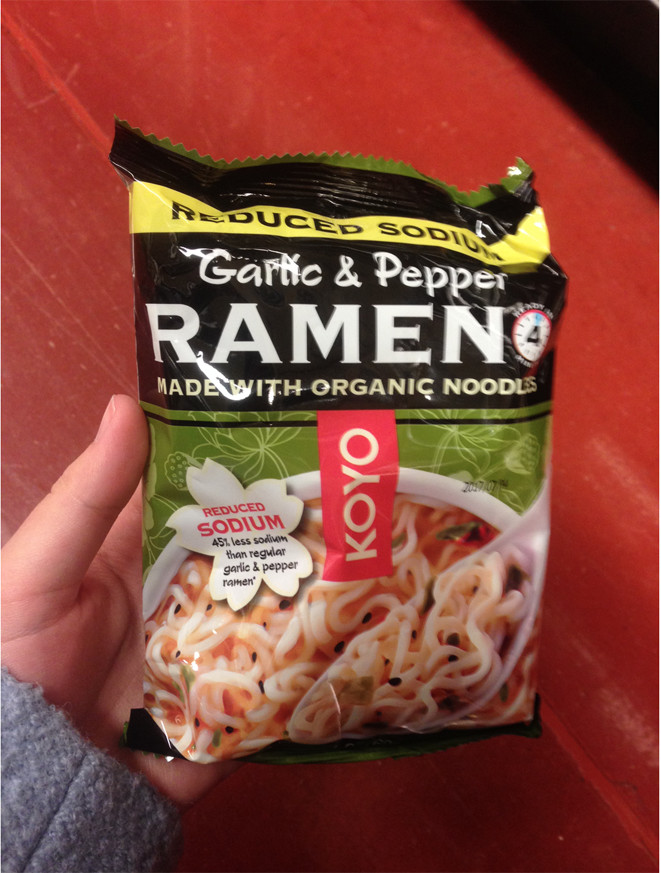 The VerdictProcessed Paradise.
For artificially-flavored, processed snacks, CVS is the place to go.
Healthy Haven.
Whole Foods wins if you're looking for fresh foods and produce. However, it's not only for calorie counters — it's a good option for delicious ice cream, too.
Cheapest Choices.
Almost everything at Jewel-Osco and Trader Joe's is cheaper, but sometimes knowing where the closest deals are can save you that extra mile of trekking.
Through my ice cream sandwich debacle, I realized that there's no absolute good and evil in Evanston's supermarket battle scene. Although I love the junk food I can find at CVS, I have conquered my fear of Whole Foods by finding out what its best deals are. Still, to college students, some Whole Foods items still don't make sense, like the biscotti that costs $10 for a huge tub.

"I don't know what biscotti is, by the way, but I don't know why you'd ever need that much of it," Mauricio said.