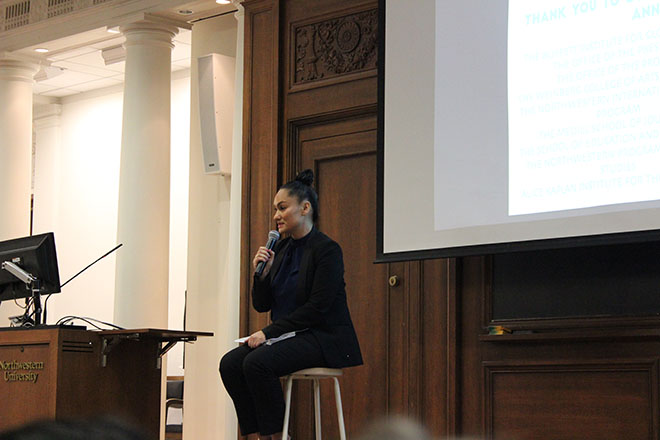 Carmen Perez, national co-chair of the Women's March on Washington and Executive Director of The Gathering for Justice, spoke at Northwestern on Saturday to complete the 15th annual NUCHR conference. The conference began Thursday with a speech from Paul Rusesabagina and continued into the weekend with panels and discussions.
On her 17th birthday, Perez attended the funeral of her older sister, Patricia, who was only two years and a day older than Carmen. Perez said Patricia always felt like she wasn't good enough, and from then on Perez never wanted any other girl to feel the way her sister did.
Following this tragedy, Perez dedicated herself to a life of work with civil rights issues including mass incarceration, gender equity, violence prevention, police brutality and racial healing.
"I never call myself an activist. … I'm a bridge keeper," Perez said. "It is my responsibility to build bridges across communities."
Perez spoke about building connections with people with a foundation of real understanding. She urged the crowd to "suspend your first judgement, gather information," and ask people how they are doing when trying to form cross-community relationships.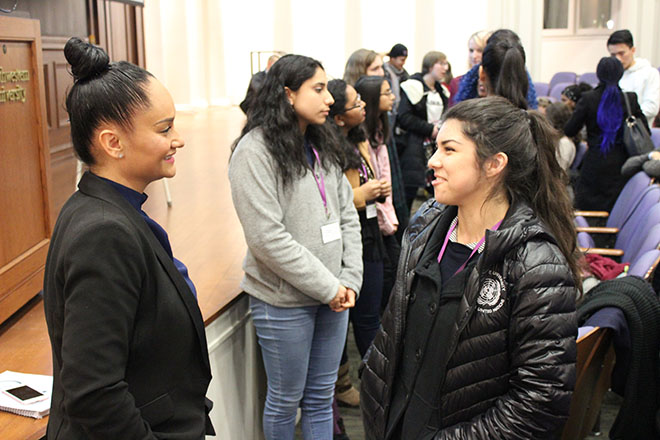 In organizing the Women's March last year, Perez said she and the other national co-chairs tried hard to put the most marginalized groups at the movement's center and to make the march as intersectional and inclusive as possible. This year's Women's March, the March to the Polls in Chicago, will take place on Jan. 20, one week after Perez's address.
Medill freshman Arudi Masinjila interned for Perez at The Gathering for Justice in 2014 and attended her speech Saturday.
"[Interning] really opened my eyes to how much work goes into movement building and protests, because before I worked there, I had been to a few protests and you just show up and things happen, but you don't actually realize the thought that goes into that," Masinjila said.
At the end of her speech, Perez emphasized that as young people passionate about these issues, college students have a personal responsibility to use their energy to change systems of oppression.
"It just takes someone with a bit of bravery to change systems," Masinjila said. "[You] just have to be brave and, as [Perez] said, have heart."