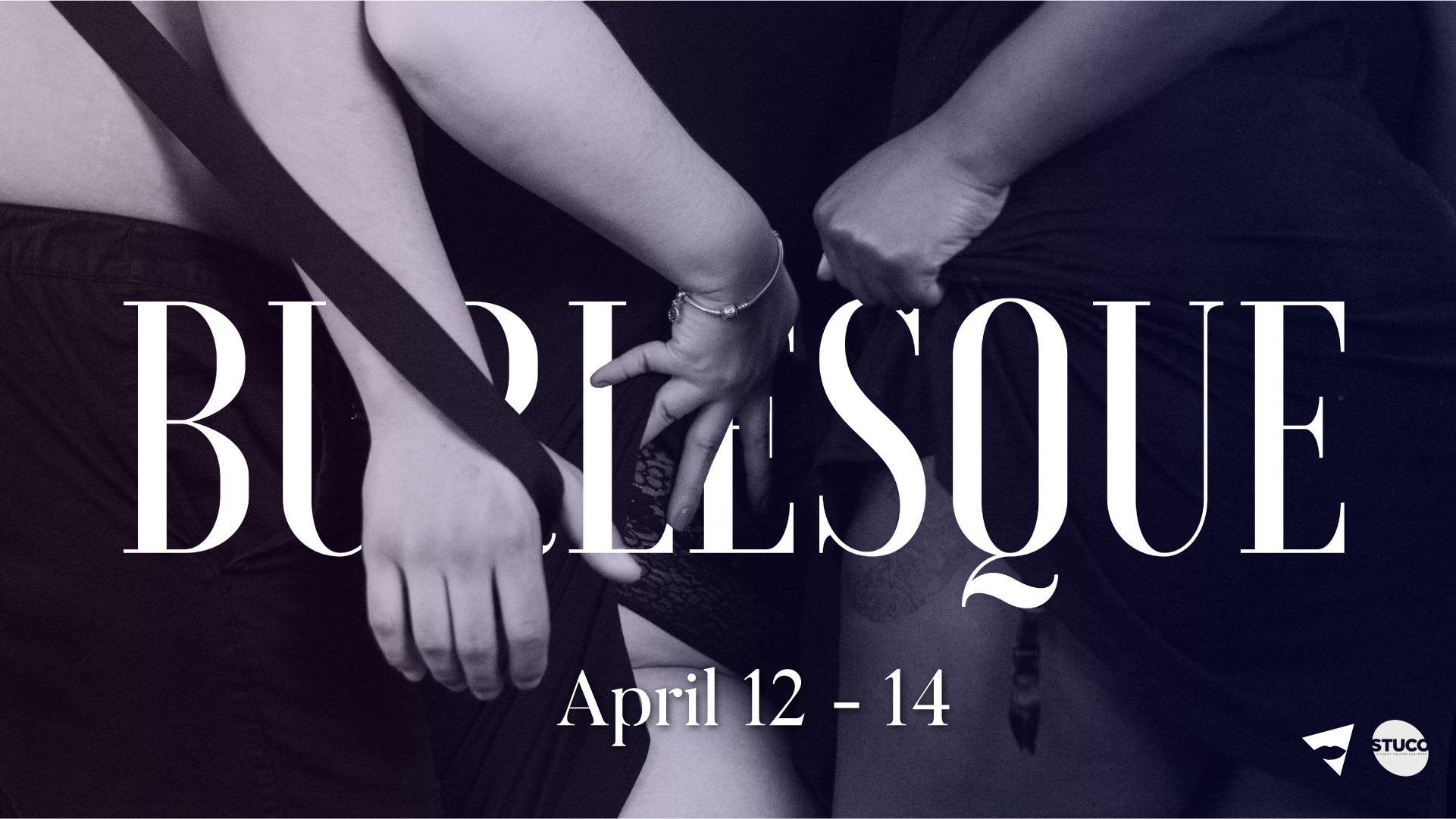 A space to celebrate the body, be sex-positive and have a good time too. Welcome to Lipstick Theater's Burlesque.
This weekend, Burlesque is back, celebrating all sorts of bodies and identities to empower both the performers and the audience. No identity is off limits – everyone is invited to express themselves, so long as they are respectful of the performers and the space.
This year, new and old performers alike will take the stage. Weinberg senior Pedro Alvarado, one of the three directors of this quarter's Burlesque directors (Moriah Richardson and Victoria Contreras are the other two), said that there are some new, innovative acts this year.
"Every year we get a bunch of new people who bring their own individual passions and performance styles, " Alvarado said. "Something that makes me so excited is seeing the audience interaction because they have no fucking clue what's about to happen."
Burlesque is meant to "share a sassy message of body confidence and celebrate difference," allowing people to embrace their bodies in whatever way works best for them. One of the biggest things for Alvarado is watching people grow, and to embrace their bodies.
"[The performers] can be as body positive as possible," Alvarado said. "People's growth from the beginning to the end is incredible. [They] inspire people to do the same themselves, whether that be in the show or otherwise."
A few returners will take the stage, even some who have graduated. They bring "a little something extra" to the stage, as Alvarado shared, and some even go on to do professional burlesque after their years here.
Alvarado has been a part of Burlesque for two years now. After being a performer, Alvarado went on to become a Director, a position that facilitates and "helps give people the tools to be as themselves as they want to be."
"[Burlesque] has given me a community of people I have not had the chance to meet otherwise," Alvarado said. "I have the confidence to be unapologetically myself. When the whole school has seen your bare ass, there's not much you can do otherwise after that."
Alvarado also gave his thanks to Lipstick Theater for putting on this production, for "giving us the people and the resources to do all this."
Burlesque will take place at 7:30 and 10:30 p.m. this Thursday, Friday and Saturday in Lutkin Hall, and will surely have long lines. Get there early, but be sure to review these three rules before attending in order to make the show a positive and safe space.
Don't miss this "sassy" display of bodies and confidence in all forms.