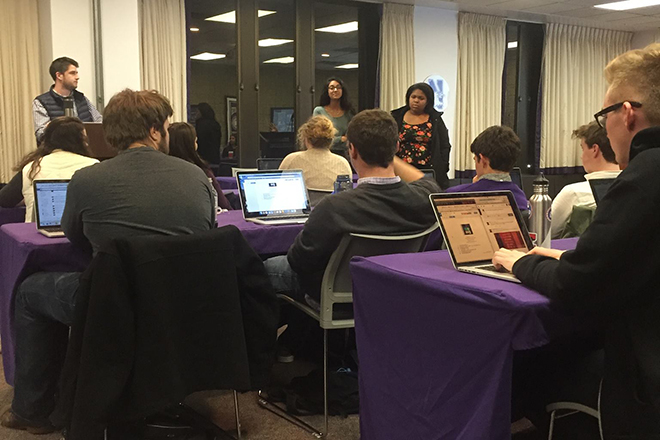 On Wednesday night, ASG approved the legislation "Northwestern Stands in Solidarity with the University of Missouri," which was introduced and voted upon this week. For the past several weeks, students at the University of Missouri have been protesting racial injustice and the inaction of the administration on the Mizzou campus.
ASG addressed its support of the right to protest. "People should feel safe while getting an education and feel they have the right to speak their opinions in their own home," said Nehaarika Mulukutla, a Weinberg sophomore.
Gwendolyn Gissendanner, a Weinberg sophomore, stated that this legislation is important not only to support the students at Mizzou, but also to "bring up the injustices at our own school." For students, the events on the Missouri campus are not as isolated events. "These things happen every day," Gissendanner said.
The resolution passed unanimously without debate.
Additionally, ASG discussed the introduction of the A-status Supplemental Funding committee's funding decisions. Senate will hear from student groups next week who wish to increase their funding from student government.