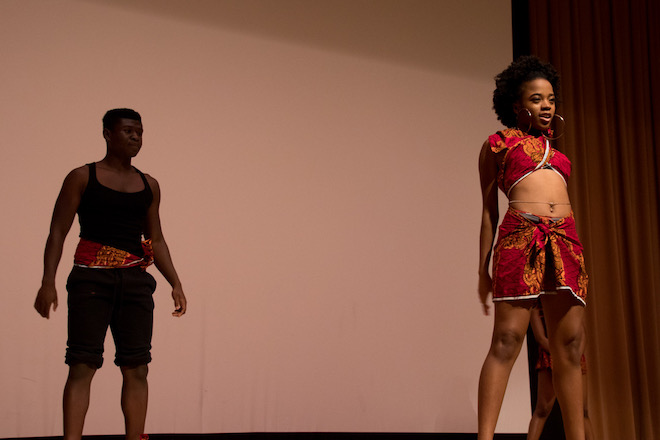 Weinberg freshman Hesbon Ochako strutted across the Ryan Auditorium stage to blaring African dance beats and jumped down to the first row of seats to greet his friends from the African Students Association. Afropollo, Northwestern's biggest talent showcase was going to start any minute.
"I'm waiting to see all this talent from my motherland continent and some good music, finally," said Ochako, who's from Nairobi, Kenya. "No more 'Mr. Brightside.' No more, no more. Time for some real African shit. Let's get it."
On Nov. 16, Afropollo united members and friends of Northwestern's African community under one roof to experience a bit of African culture.
Ochako, who helped host the show, said his blood drew him to join ASA.
"I'm so excited because African culture is so unique. It's something that has history, something that has meaning," he said.
"We want to show people that Africans aren't what they usually think of, we want to show people there's talent in Africa," said Weinberg sophomore and ASA ambassador Emamoke Oshobe. "A lot people don't even think of [Africa] as a continent. They think of it just as a giant place that's dusty and archaic, which is definitely not true. We want to break that stereotype."
Eight acts featuring rapping, dancing, spoken word poetry and stand-up comedy competed to win a first place prize of $200 and a second place prize of $150. Audience cheers determined the winners (McCormick freshman Akwasi Boachie and Harper College student Yodael Girmay) respectively.
Boachie earned the loudest cheers with a solo rap performance of his original song, "I'm Tryna Pass." Boachie also known as "Q," says this was the first time he had ever rapped in a show.
"I'm still shocked. I don't believe I won. There's a lot of great competition out here so I'm really excited," he said.
Q also performed as a member of Afrothunda, Northwestern's African dance troupe. Several of the Afrothunda executive board members made up team members, so the group did not compete for a prize.
"I feel like there was a lot more people in the audience this year," said Communications junior Felicia Oduh, who joined Afrothunda last year. "The audience's energy was really crazy this year, so I was shaking as I was dancing, but I was really excited. It was so much fun this year, and I think each with performance we get better and better."
Girmay, who placed second-place, spoke-sang an original song that tells the story of how he will meet his future wife. Audience also members snapped to Weinberg freshman Vanessa Obi's award-winning slam poem about being a black woman in America and sang along to Bienen senior Ikechi Ihemson's original song, "Spread My Wings."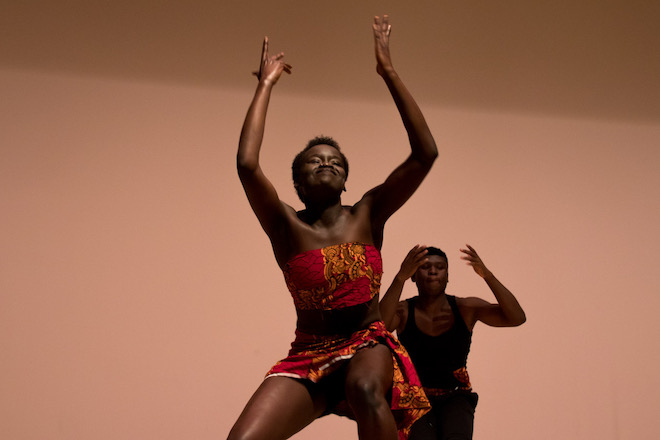 ASA also recruited performers from other schools, including rappers Khalen Davis and Chris Washington, a.k.a. Jiggybars, of North Park University and dance troupe African Heat from the University of Illinois at Chicago. None of those acts cracked the top three – not even African Heat, last year's Afropollo winner.
In two years, African Heat has gone from performing at men's basketball games to winning dance competitions and opening up for Davido, one of the biggest African artists. Afrothunda members cheered on the troupe from the sidelines through a lengthy, high-energy performance.
Another highlight was Communications freshman Pallas Kunaiyi-Akpanah's standup routine, in which she talked about misusing the n-word when she transferred to America and the difference between American and African boys. The forward on the Northwestern women's basketball team, she said she performed to improve her self-confidence and stage presence.
The show thrived off of audience participation and energy. During intermission, audience members learned the "shaku shaku" African dance from Afrothunda members. There were also African dance and trivia competitions for gift cards.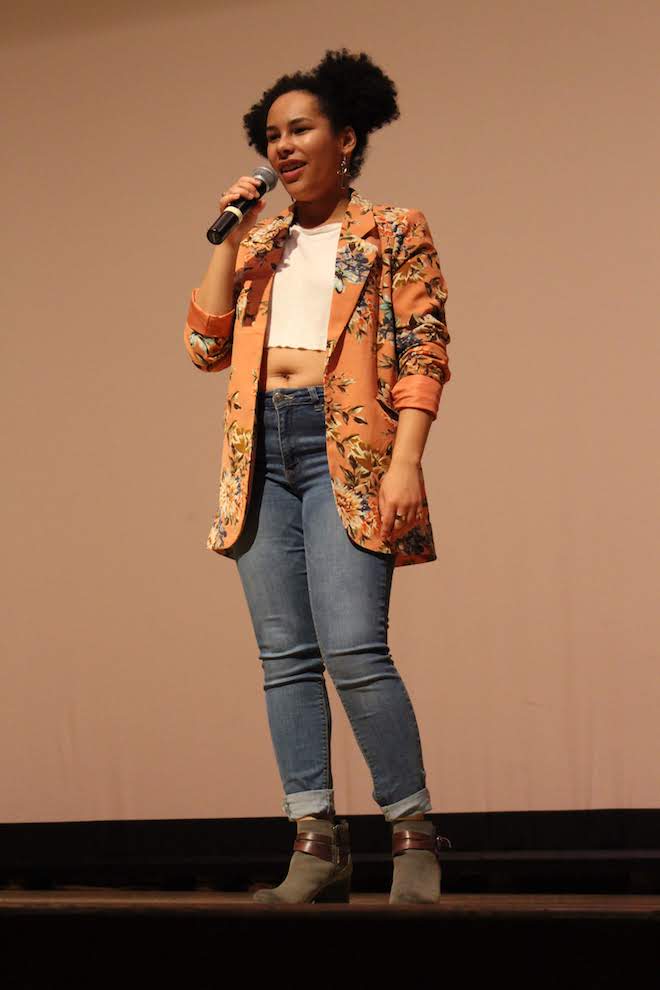 "We just want to create a community at Northwestern. There's a lot of Africans here, and some of them don't really know each other and they want to look for a way to get involved," Oshobe said.
Weinberg freshman Glory Aliu came to support friends in the show. The daughter of Nigerian immigrants, she said ASA has helped her find community at Northwestern.
"I think this is a place where you can find your space, and if not, you can make your own space if you want to," Aliu said. "There's definitely a lot of communities and organizations that allow you to find people who you are comfortable with and identify with."
In winter quarter, ASA will host Jabulani, the annual cultural showcase featuring fashion shows, skits and more performances.