Time to save the date and buy your $1 ticket fast – UNITY Charity Fashion Show might be making its way into NU tour guides' rehearsed list of "cool student-run campus events." On Friday, May 25, from 7 to 10 p.m., Northwestern's annual fashion show that raises money for a beneficiary will be rolling out the catwalk for Chance the Rapper's nonprofit organization SocialWorks.
In past years, the fashion show has been small-scale, held at the Hilton Orrington and raising about $2,000 for beneficiaries such as No Stigmas and Girl Forward. When it came to planning the 2018 show, however, Weinberg junior and co-president Alara Ozanar, and Weinberg sophomore, vice president and fundraising head Lexi Schiff, said they "threw out last year's handbook." This year, the student organization has already managed to raise $4,000 from sweatshirt sales alone and will be hosting their event in the Loop at Chicago's House of Vans.
Schiff and Ozanar attribute UNITY's upgrade to their new beneficiary, SocialWorks, and their talented team. Founded by the beautiful and talented Chance the Rapper, a past Chicago Public School student, SocialWorks strives to empower CPS students through the arts, education and civic leadership. According to their website, their mission is "to inspire creativity, to build dreams, to let you be, you." Clearly Chance does more than win Grammys – he also wins hearts with his compassion and drive to help less-privileged children growing up in Chicago reach their dreams.
In choosing the beneficiary, Schiff said she sought an organization that would be relevant to Northwestern students. As a Chance the Rapper fan, she heard about SocialWorks through his social media. While Northwestern students are privileged to have such an amazing education, many other students who are a mere 30 minute train ride away do not have access to the same opportunities. Schiff hoped partnering with SocialWorks would help to bridge the gap between the two communities. It's an added bonus that the club shares the same goal as the beneficiary: to promote student creativity.

"Our goals are to highlight diverse creativity and talent at Northwestern and give student designers, musicians, artists, poets and dance groups a stage so that they can show off their talents [while helping a chosen cause]," Schiff said. As Schiff knew that SocialWorks has previously hosted events for art and diversity positivity, like monthly open mic nights at the Chicago Public Library, she thought the fashion show would be of interest to the non-profit.
To her excitement, after an interview with SocialWorks' director of programming Nick Highman, she received a call that the organization was all in. While Highman has helped with the planning of the event, Chance's personal stylist has also agreed to help with the show's production and styling, so expect lots of Chance's signature '3's' and Vogue-worthy model looks.
In previous years, models have worn outfits crowdsourced from Evanston and Chicago area clothing stores. This year, however, all the modeled outfits will be original Northwestern student designs. No | Feedback and LOUD are two student-created brands that will be featured in the show.
The most notable featured designer is Querencia Studio, a sustainable fashion company based in Brooklyn that has also created apparel to be released at the show. The company not only deals with environmental issues within the fashion industry, but also looks at human rights issues by utilizing the United Nations' Sustainable Development Goals. Their Instagram perfectly captures their minimalist and conceptual style. Fun fact: Model and actress Cara Delevingne has been seen in one of their sweatshirts (and soon Northwestern students will be too).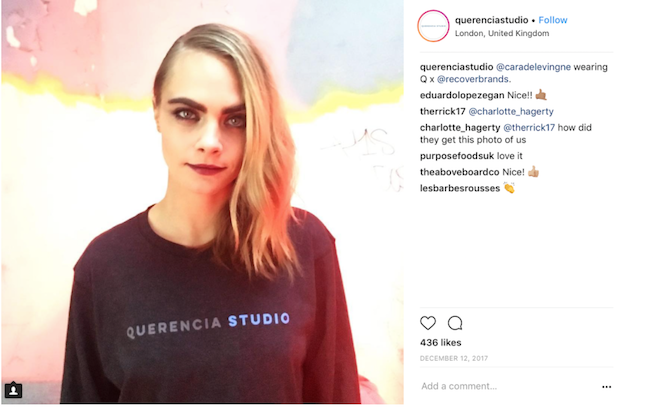 Last year, SocialWorks held a design competition for CPS students to create a "Support CPS" logo to be printed on sweatshirts. For UNITY, SocialWorks and Champion reprinted these five student-designed sweatshirts to be modeled at the show and sold at Beck's and Norris Bookstore. Ideally, at $40 a piece, if every sweatshirt is sold, UNITY will have raised at least $20,000 for SocialWorks.
Only one sweatshirt style is sold in the bookstores per week, but the extras from each week's sale will be sold at the show. If you haven't seen the designs, don't worry, as UNITY is also posting pictures of each sweatshirt (modeled by fellow 'Cats!) on their Instagram so that you can decide on your favorites before May 25.

Another big UNITY upgrade is the venue. This year's show will be held downtown at the House of Vans, the shoe and apparel company's event space designed to simulate an indoor skate park. This location change from Evanston to Chicago not only provides a new, unique space, but also allows the show to be in between CPS and Northwestern. According to Schiff and Ozanar, this further bridges the two communities and better connects the show directly with the beneficiary. Luckily, as the venue is over a 30 minute drive from campus, UNITY plans to provide transportation for Northwestern students. Other House of Vans locations are in Brooklyn and London, a testament to how trendy and exclusive the venue is. Since famous people have attended their events when visiting Chi Town, here's hoping Chance makes an appearance!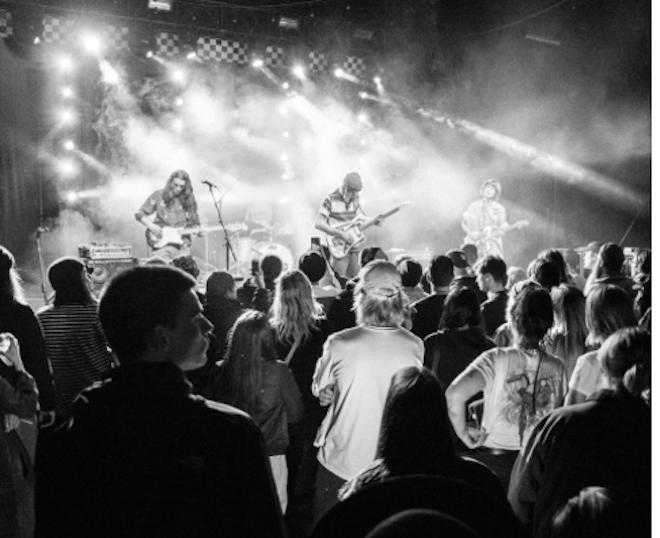 Having been on UNITY's team for the past three years, Ozanar is excited to have witnessed the previously small-scale student-run club expand. With the help of SocialWorks, this year marks the switch of the UNITY Charity Fashion Show to a large-scale student production.
"This year we've already doubled what we made last year. We are making a difference and that difference is tangible," Ozanar said. "It's gonna be huge. It's gonna be so fun. It's a fashion show, who wouldn't enjoy a fashion show? Especially when it's for charity?"
The show might be on the way to becoming, along with Mayfest and NUDM, one of Northwestern's biggest student-run productions. Between the hip event space, anticipated good music and the local community and pop culture relevant beneficiary, prepare to fill your Snapchat and Instagram feed with videos from the show. As Ozanar and Schiff said, come to the show to not only help make a difference in the Chicago community, but also to watch and support the performances, struts and designs of talented 'Cats.