If you were to ask someone what vanilla tastes like, they would likely look at you quizzically. After all, it tastes like vanilla. But this flavor comes from the compound vanillin, and it is also the source of artificial vanilla flavoring. This chemical, along with the myriad others that form the basis of our taste, are essential for our perception and enjoyment of food.
In a presentation at Tech, the Undergraduate Chemistry Council created desserts with the help of chemical compounds and liquid nitrogen.
The first item on the menu, to the unsuspecting foodie, was a simple piece of apple pie. The texture, smell, and appearance of the pie were spot on, and the initial taste elicited memories of making apple filling during Thanksgiving. A bit of a strange aftertaste was the only indication that this apple pie was not quite what it seemed.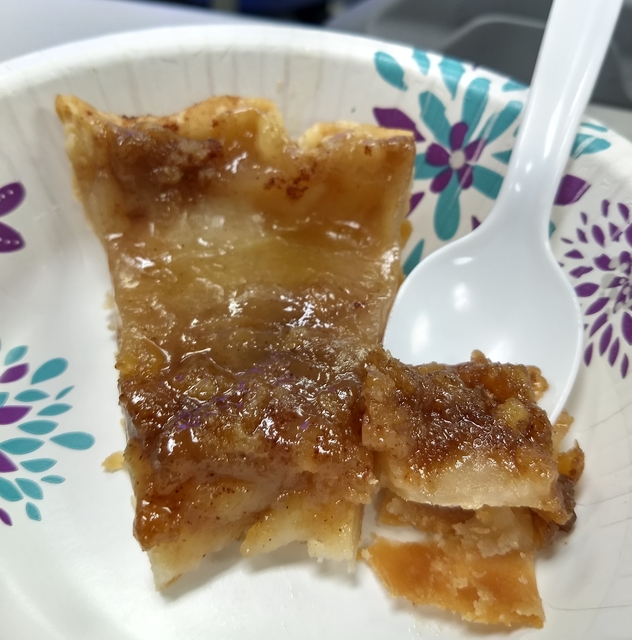 As it turns out, the "pie" was simply Ritz crackers mixed with a molecule that replicates the taste and smell of apple pie. For such a familiar and seemingly complicated flavor, the molecule achieved its goal of replicating apple.
Senior Katie Barnhart was impressed by the impostor pie. "It's not perfect, but it's pretty darn good," she said.
Sophomore Robert Ganzi had a similar opinion. "It was weird how the 'apple pie' tasted like apple pie," he said.
The next dessert of the event began as a simple mixing of sugar, vanilla extract and milk. Immediately followed by the addition of liquid nitrogen, this created vanilla ice cream.
The resulting ice cream had a consistency similar to that of the foam on a root beer float, due to the aeration within the ice cream from the liquid nitrogen's evaporation. Because of this, the ice cream was very light relative to the ice cream you would find in the dining halls.
While the apple pie gave subtle indications of its true nature due to the aftertaste, the vanilla ice cream tasted exactly like you would expect, if not better, than the standard.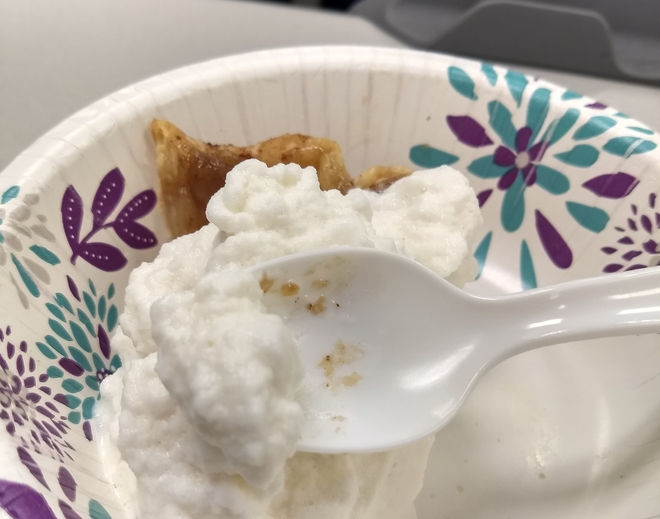 Needless to say, with enough ingredients and liquid nitrogen, there was a lot of variety available for ice cream flavors. The subsequent batch of the frozen treat added chocolate syrup, though this ice cream never formed beyond the chocolate milk phase due to chemical interactions between the syrup and liquid nitrogen.
Students may not have wanted to switch majors to chemistry after the event, but the UCC did show the tasty value in understanding how chemicals interact.