Science meets beauty with NOBLE Skincare's new anti-aging products. Northwestern's very own Professor Sir Fraser Stoddart, a 2016 Nobel Prize Winner in Chemistry, helped develop this state-of-the-art skincare line.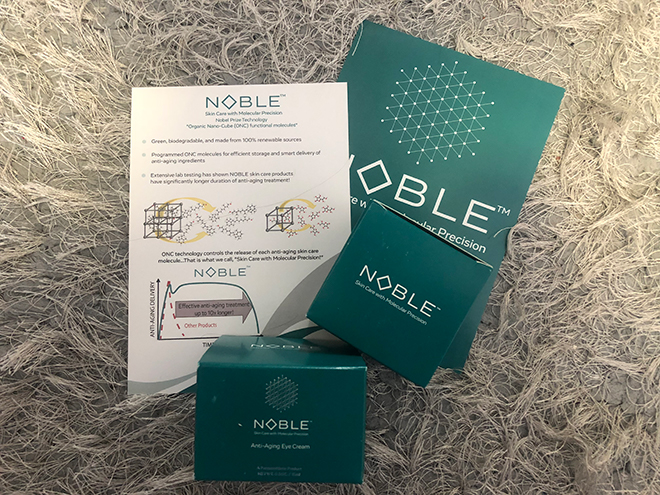 What exactly is it? NOBLE's anti-aging line consists of an anti-aging eye cream and anti-wrinkle repair night cream founded in PanaceaNano technology. PanaceaNano releases biodegradable Organic Nano-Cube crystals right onto the skin, which when applied is long-lasting and effectively suffuses throughout the skin to increase elasticity and collagen.
"Using green chemistry, novel and innovative ONC materials function as molecular storage boxes that store and release cosmetic active ingredients directly on to the skin in a selective and controlled manner," NOBLE's website writes. "This enables the NOBLE skin care product line to have ten times longer treatment duration and effectiveness compared with other products in the market today."
Because we are Nerdwestern, you probably want to learn more about the science behind this product. Navigate to their website, where the company has provided a video and graphics to demonstrate the biology of it.
Nevertheless, NOBLE is the first brand to utilize this technology. And, they're selling the products for $249 to $524 depending on size. Looking young is not a bargain!
Being a Northwestern organization, Professor Stoddart was happy to send samples for us to review. As stressed as I am on the quarter system, I have not developed many wrinkles (yet), so seeing the true effects of the product was difficult. However, the texture, feels and effects on my skin were only positive. In fact, it's recommended that you start using anti-aging products in your 20s, according to Elite Daily.
Packaging: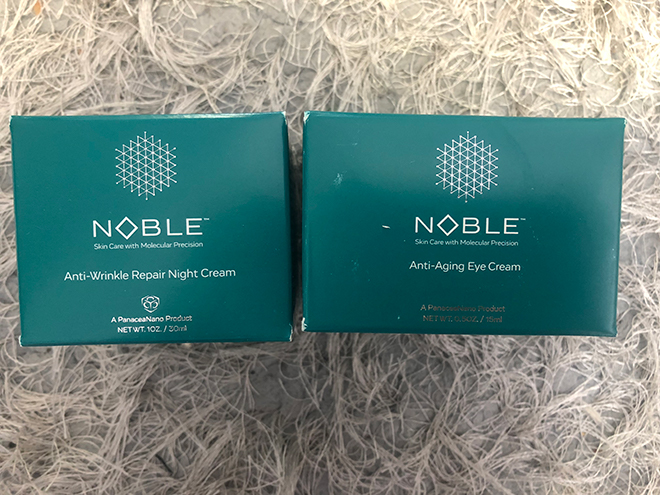 The products are shipped in secure paper boxes. They send two sheets as well explaining a bit about the science behind it. It really added to the experience of opening the package, making me feel more sophisticated for using a highly scientific cream.
Feel:
The anti-wrinkle repair night cream was much thicker than the anti-aging eye cream, but both applied gently and easily onto my skin. Neither smell particularly good, but given the premiere ingredients, this is easily overlooked. The anti-aging eye cream feels very light on the skin and after being applied, does not even feel like it's on your face. The anti-wrinkle repair night cream, however, due to its thickness is a bit stickier and can be felt on the skin longer. Unlike the anti-aging eye cream, the wrinkle repair is designated solely for night-time use, so its thicker nature is not as bothersome since you are going to bed after applying it.
Effect:
Despite the fact that I don't have many wrinkles yet, I saw that my skin got a bit firmer and my elasticity improved. I can't imagine the significant appearance improvements the products would make on older skin. Additionally, having sensitive skin, I was pleased that the creams did not redden my face or cause irritation.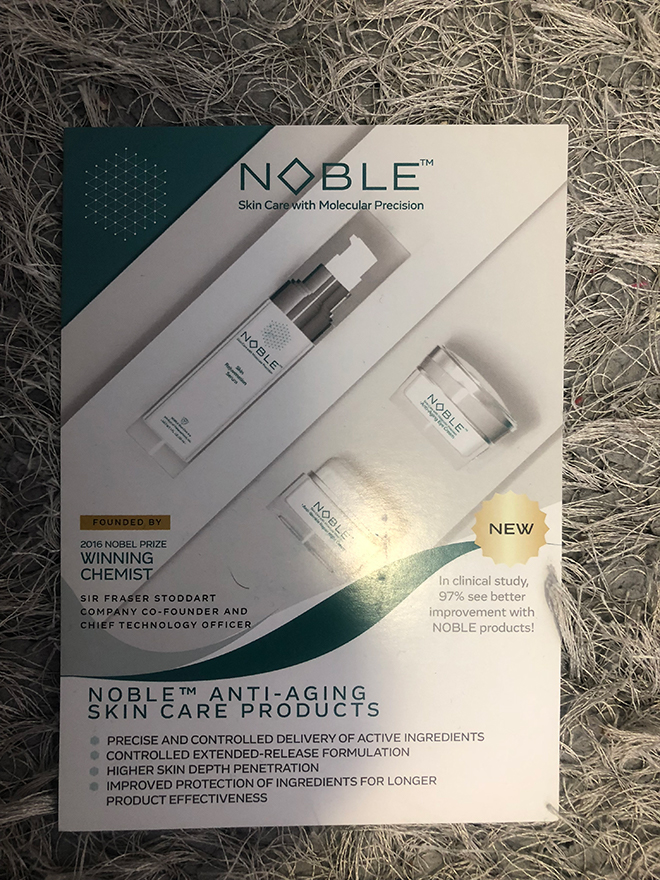 These creams are on another level of beauty products. If you have the means or are saving up for a very important gift for your mother, I would highly recommend making the investment. I can only hope one day to be successful enough that I can splurge in beauty products like this and halt the aging engendered by our four years here.