I know – what the hell?
At this point in my life, I figured I'd done everything considered sexually deviant or controversial, so being a sugar baby wouldn't be a huge stretch. And I wasn't wrong (entirely).
I can't say I have a good reason for sugaring. I am incredibly grateful to not have a mountain of debt or be incredibly strapped for cash. However, I have been incredibly intrigued by the lifestyle for a while now after reading successful testimonies online, so I just figured I'd give it a shot. Plus, I know how to dress and present myself well and I grew up in a community where I had to regularly attend upscale events and be judged by old people. I wasn't too nervous.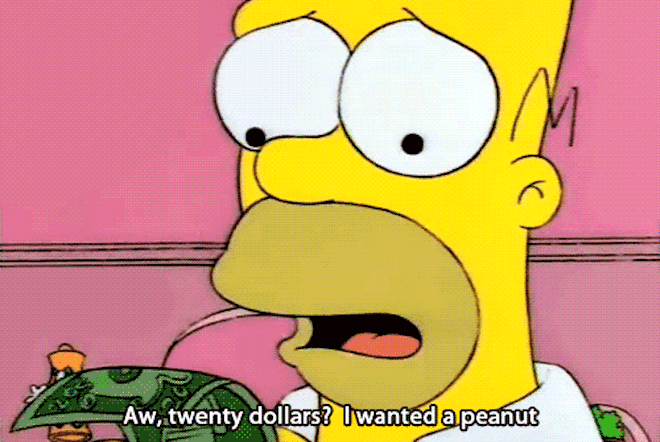 For your reference, I constantly thought of this gif throughout my sugar baby experience.
I chose to try sugaring on Seeking Arrangement, since it seems to be the most mainstream option. The process to join wasn't daunting at all, save for the little reminders of why I was there – such as stating your lifestyle budget (I went for high, because hey, shoot for the goddamn stars) and net worth (for the daddies and mommies).
Immediately a slew of profile views and messages came streaming in. Wow, this is super easy, I thought. The people weren't even horribly unattractive old men, as the stereotype suggest. I vetted dozens, quickly deleting pre-typed messages from men stating they are looking for something "no-strings-attached or friends with benefits," "negotiable monthly allowance" and "a drama-free girl" (of course). Most seemed to be busy working professionals, but occasionally there were those travelling to Chicago for a few days at a time looking for a convenient hook-up.
I met a wide variety of characters on the website, to say the least. I have been invited on trips to places from L.A. all the way to Peru, which proved to be a little difficult with the quarter system. Most men just wanted me to accompany them to dinner and have sex several times a week/month, or whenever our schedule permitted it. Some offered gifts, pay-per-meet or even a monthly allowance. One sugar daddy just wanted to pay for some beauty treatments – manicures, spa sessions and getting my hair done. In exchange, I just had to go to dinner and re-apply lipstick A LOT in front of him. Aside from that, I've received requests to cuck and humiliate men (a personal favorite of mine since it's just business for me), be a paid sub (Absolutely not. Since I already have three masters, this is a little much), fulfill their race fantasies and even date one of their 'friends' who is a stunning Russian model.
Of course, there were some very nice offers to go to dinner and accompany them to art gallery openings or galas. This was more of the arrangement I was seeking (ha, pun?), so I usually responded to those more.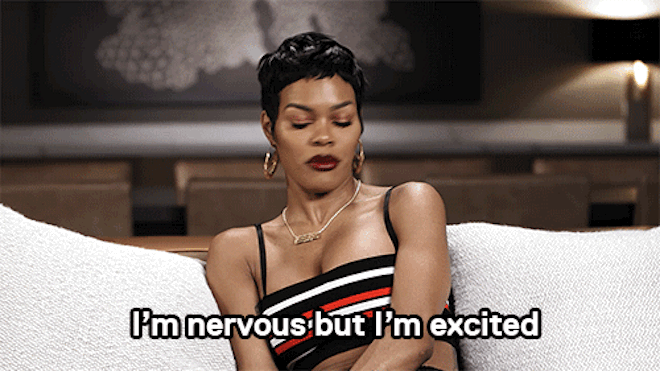 Finally, the day came for me to meet my first daddy in the city. I was extremely nervous, but overall pretty excited since we seemed to genuinely get along and relate on subjects like travelling and bougie restaurants. Plus, he was only 27 and looked like a good frat boy (he was one in college), which is my type for sure (shame me). The date went well and I must say I was very happy to be able to get wagyu beef tartare for free after craving it for a while. Afterwards, we went back to his place and I was happy that I was finally not going to a dorm or an apartment on the South Side, where somehow both of my fuckbuddies are. I'm not going to comment on the sex (or lack thereof, because apparently some people don't have protection lying around), but I will say it went well. Unfortunately, I did not negotiate an arrangement and he promptly ghosted me. Lesson learned – don't have sex before payday.
Sugaring took a lot of time and effort on my part. I was constantly replying to a slew of men I wasn't necessarily attracted to, dressing up on school nights and commuting to the city. Plus, whether I liked it or not, it started to feel a little degrading. I knew a lot of the men saw me as a charity case of sorts, and that honestly sucks. Some of the men also became very aggressive or demanding when I didn't give them the attention they wanted and used money as leverage.
To illustrate how I feel about the whole thing, let me tell you an anecdote from Sex and the City. In the movie, Samantha goes to a jewelry auction to buy herself a diamond ring she;s been eyeing for a while. However, she keeps getting outbid by an anonymous caller who turns out to be her boyfriend, excited to gift it to her. When she finds out, she's livid because it meant nothing if she didn't get it herself.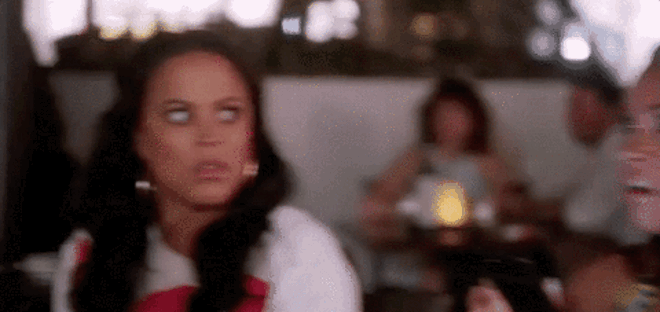 This gif is me getting money from sugaring, even though I actually signed up for this life
I don't like being handed money when it's out of pity or under the assumption that I'm underprivileged, desperate and naive. Of course, there are plenty of respectable glucose guardians out there, but my experience has been mainly with men who, to some extent or another, viewed me as objectively lesser in every sense.
These days I'm no longer active on Seeking Arrangement, although my profile is still floating around in there. Some days when I'm strapped for cash and craving Fran's mac and cheese, I think about the sugar daddies I have ghosted. But alas, it was a lot of pressure on me and my mental health.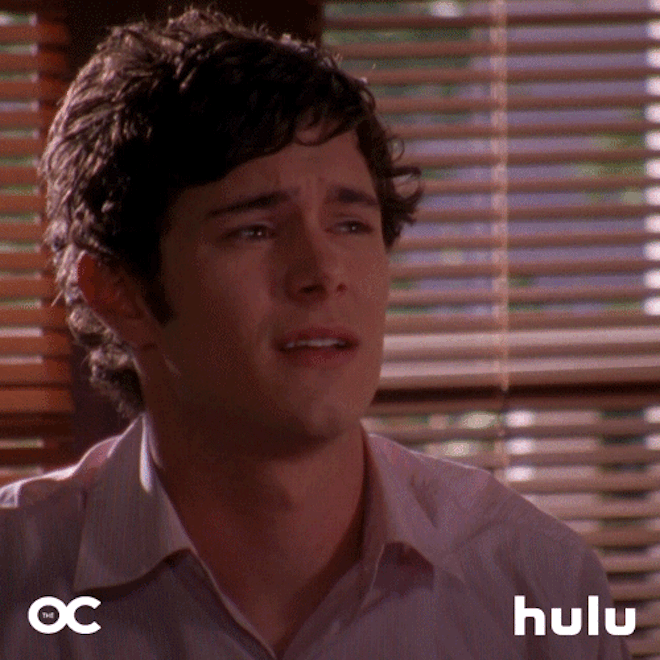 Sugaring is a big emotional burden, and whether you like it or not, you are a commodity. If you are considering it, make sure you have a good network of friends who can help you take care of yourself and prevent you from getting too emotionally invested. I also advise you to be forward with the sugar daddies and mommies you meet online and to establish boundaries from the get-go. You may think this is "unchill" and have a desire to go with the flow, but this just means they'll smash and pass and you won't get your cash. People go into this lifestyle seeking a structured arrangement, and yes, that includes exchanging money for time and sex. No party should feel too awkward to determine that after a first meeting.
As always, if you have any burning questions, submit them here. If you want to talk to me privately, slide into my DMs.
I hope your midterms season is filled with mind-blowing orgasms!
Xoxo, The Mistress