On the corner of Davis and Orrington, the skeleton of Lyfe Kitchen has haunted all who pass. What was once a lively place to study, grab a healthy lunch with a friend and sit outside during the three months of nice weather, is now an empty mass, taunting Northwestern foodies.
The era of the lifeless Lyfe Kitchen building has come to a close. A new, tastier, more aesthetically-pleasing restaurant has arrived: Kinship and its small café, Next of Kin. The fabulous new American cuisine restaurant has been open for only three weeks, but it's already a staple for students like myself.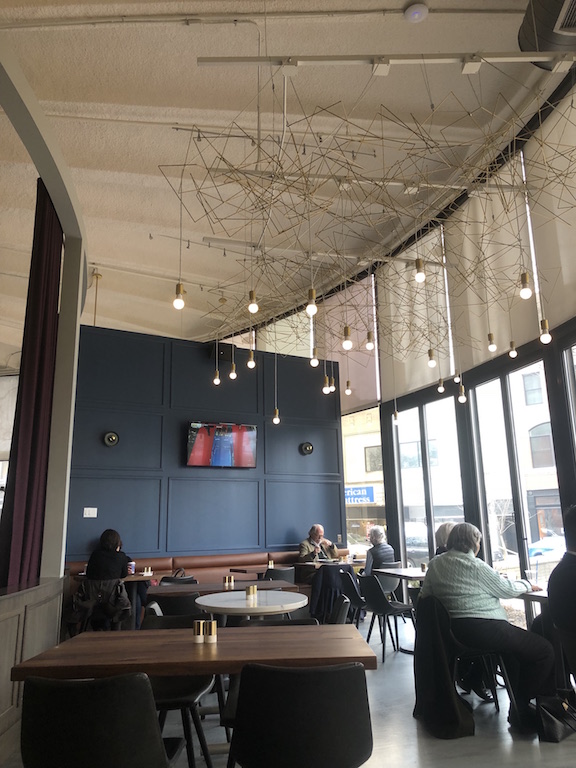 Although it's a high-end restaurant, Kinship is not overly priced. The most expensive main dishes are a lamb or steak for $24, and a $40 filet (obviously do not go for the filet if you're on a budget). The Kinship Burger goes for $14, while the chicken and salmon go for $22. Not too shabby for something beyond the Sargent half-cooked grilled chicken. The burgers at Bat 17 go for about the same, while those at Epic Burger are a little less. The grilled chicken at places like Farmhouse and Terra & Vine go for the same, but the salmon dish at Terra & Vine is $25.
The salads at Kinship are on another level. They are the perfect size, with rich yet light dressings and unique options like butternut squash and tahini miso. The appetizers are also to die for. For example, the brussels sprouts and honey butter fries are mouthwatering.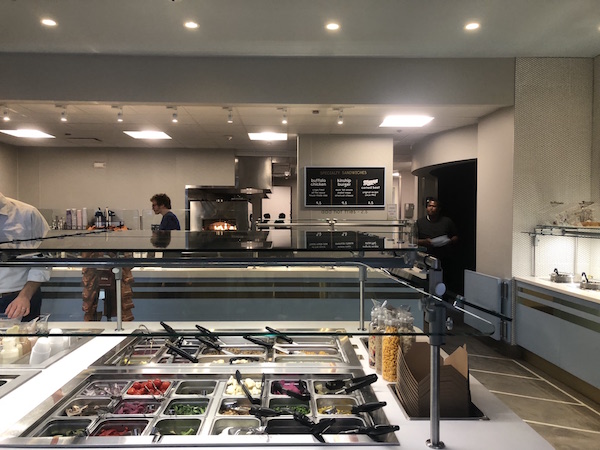 And you can't forget Kinship's amazing bakery items. They have a collection of eclairs that are not only Insta-worthy with their bright icing colors and designs, but also taste as good as they look. There's the Kinship Classic, the Lemon Meringue, the Turtle, Birthday Cake, Wildcat (decorated with purple icing) and seasonal option. But don't let these amazing treats distract you from the sprinkled chip cookie the size of your face and the S'mokey Road Cookie, a giant chocolate cookie with large marshmallows.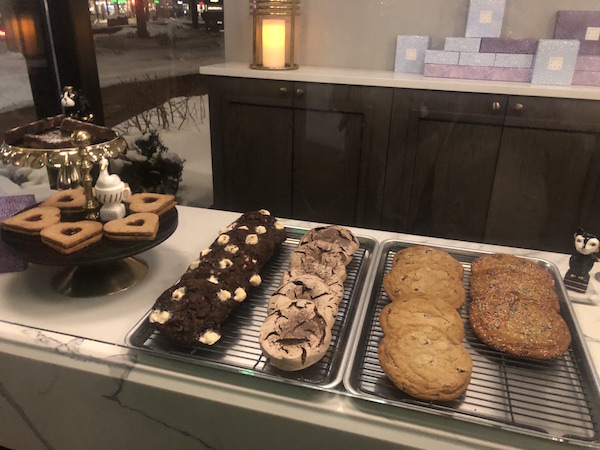 If you can't wait until dinner time to indulge, you're in luck. Kinship has a cafe attached called Next of Kin that is open on the weekdays. With a salad and soup bar, sandwiches and four hot entree options, Next of Kin paves the way for healthier quality food options in Evanston. All of their bakery items and treats (such as the eclairs and mini waffles) are offered here, with a selection of artisan coffee, too – the lavender vanilla latte is a must-try.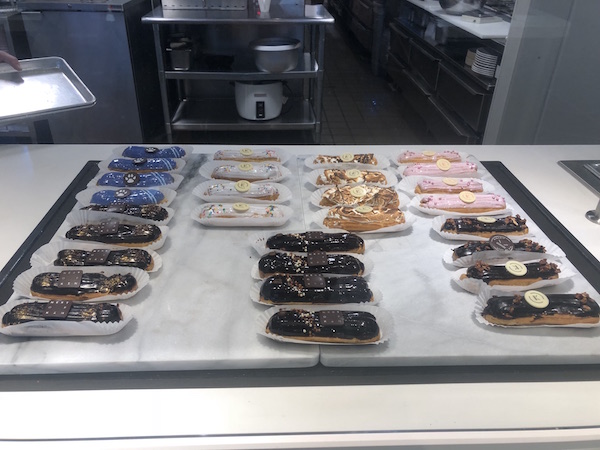 Although the cafe has limited seating, they open some of the dinner tables on the side of the main restaurant, which are a great spot to eat lunch, sit with your coffee and do work. This Wednesday, I went to Next of Kin, made myself a salad and sat in the restaurant to eat and do some readings. Halfway through my studies, I went back to the cafe to get a coffee and rejuvenate my spirits.
While doing my readings, a man sitting in the booth next to me asked if I was a Northwestern student. Turns out, he was the owner. He was beyond kind and gave me a free Kinship hat to wear around campus.
For him, Kinship gets its name for his goals for the restaurant: to unite the community and create stronger ties. With the owner giving away free hats, they definitely are making me feel like part of the family.
Just when you thought it couldn't get any better, Kinship has brunch. And yes, they have avocado toast. They have monkey bread, smoothie bowls, omelettes and french toast, too.
Kinship has it all: the staff is welcoming, the food is amazing and the decor is comfortable, yet chic. Evanston's food life just got an upgrade – download it now.