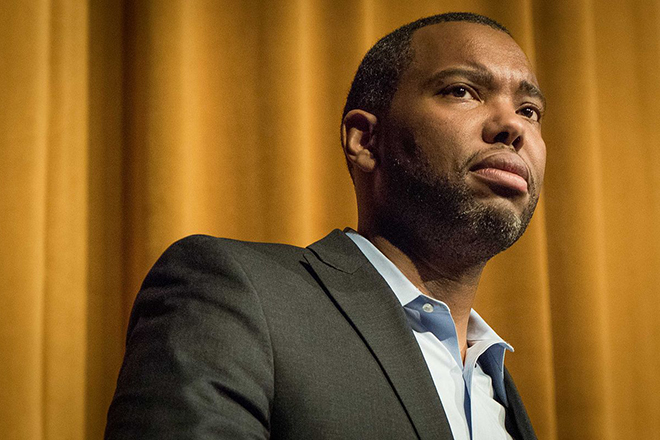 The Contemporary Thought Speaker Series (CTSS) announced tonight it will be bringing renowned writer Ta-Nehisi Coates to campus later this month. This will be the first CTSS event of the year, and will be held in Pick-Staiger Concert Hall at 6:30 p.m on Jan. 31.
Coates is known for his works on race and society, including his critically-acclaimed Atlantic article "The Case for Reparations," which was dubbed "the most discussed piece of the Obama era" by New York Magazine.
"We could not be more excited about bringing Ta-Nehisi to Northwestern," CTSS co-chair Ben Zimmerman stated in a press release. "His ability to shed light on the intersection of race, politics and culture should generate a really important and thought-provoking conversation on our campus."
Coates has written for The New York Times Magazine, the Village Voice and the Washington City Paper. He is Marvel's current author of the Black Panther comic series, and his 2015 memoir "Between the World and Me" won a National Book Award. His works frequently examine the intersection of Black Americans and politics.
"The impact of Coates' work on our country's conversation about race and police brutality speaks directly to our mission of bringing thought leaders to campus to discuss topics that directly concern and interest the Northwestern student body," CTSS co-chair Samantha Rose stated in a press release.
Professor Mary Pattillo, the Harold Washington Professor of Sociology and African American Studies, will moderate the event. Students will be required to present tickets, but they are free of charge and will be available for pickup at the Norris Box Office starting Tuesday, Jan. 10 at 10 a.m.